Take total control of your engineering process.
You want to create the best mechanical designs as quickly as possible. With smart solutions like Digital Prototyping, you can create designs that align perfectly with your own needs and those of your clients and suppliers.


These days, a good digital design is the most important source of information in the implementation process. All parties should have access to the right and most recent designs. Product data management and product life cycle management help you to manage and share the digital design information. Our solutions give you full control.
Important trends & developments in the manufacturing industry
Stay up-to-date on all themes in your industry.
Our vision of the design process in Manufacturing: Product-Thinking
Greater efficiency in the design process for machines, equipment, or products often requires a radical shift in the way we think. An example is the shift from Engineer-to-Order to Configure-to-Order. Cadac Group highlights the "form, fit, and function" of a product during the design process, going a step further than just changing the process sequence.
Our vision of the design process in Manufacturing is to improve the quality and the performance of products, achieve a shorter time-to-market, and reduce costs. We help you improve this process by using a step-by-step approach based on several decades of real-world experience.
Tailored solutions for all partners in the manufacturing industry
Our specialists know the bottlenecks of the manufacturing industry like no other. Our solutions help to process, manage and share your complex design processes.
Machine and equipment construction requires a system that addresses specific problems in the sector, thus reducing the pressure on engineers and creating room for innovation.
Construction of machines and equipment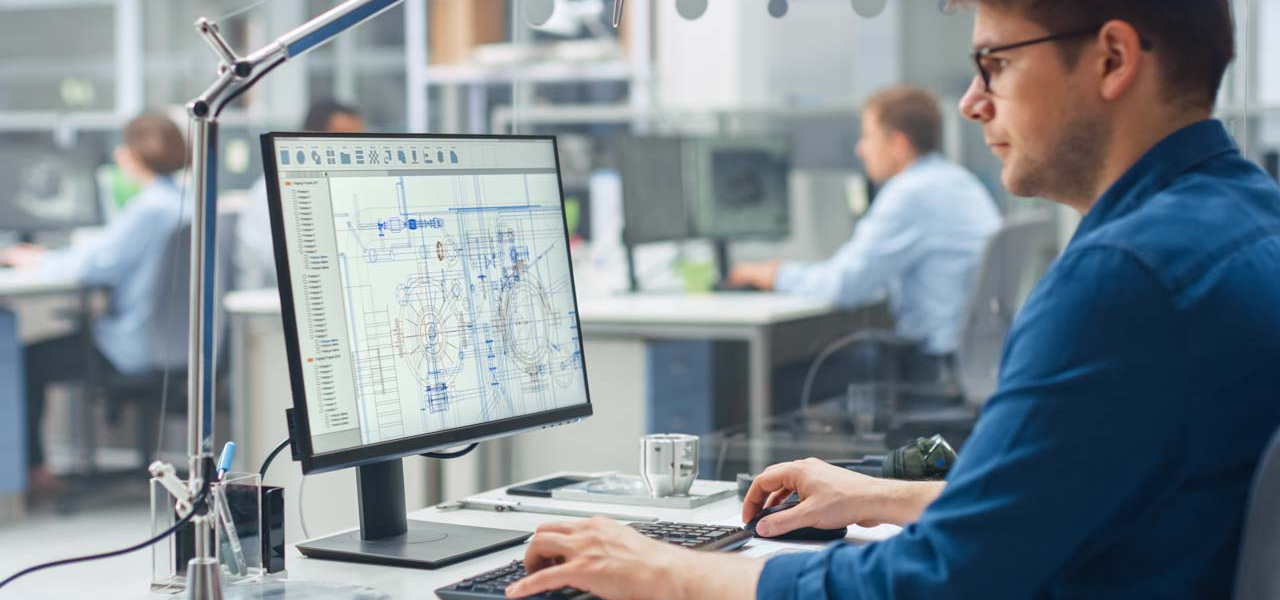 Throughout the entire lifecycle of your product, you will want to work as smoothly as possible. You will want to avoid manual work as much as possible and ideally provide your clients with a feasible offer immediately. Not only should the concept development and production phases be fast and error-free, the maintenance of your delivered equipment or machines should also be organised as efficiently as possible. By setting up your business operations efficiently, you will be able to meet the current market's demands.
In addition, you will probably not only be active on the national market, but also on the international market. The standards that machines and equipment have to comply with differ around the world. Sellers are not engineers and do not know all the possibilities of production. It also often emerges afterwards that the finished product does not meet certain conditions of the customer's production line. This results in you and your team having to process many change requests.
The Internet of Things (IoT) has completely altered the management and maintenance of your devices. The IoT also offers countless advantages such as predictive maintenance, but also requires an efficient management system.
Cadac offers solutions for the construction of machines and equipment starting at the request of the product up to services afterwards. A first solution is configure, price, quote. By optimally implementing CPQ, you can reduce the time needed to make an error-free quotation from weeks to minutes. You will have a configurable and modular product portfolio at your disposal. This results in your sales staff being able to offer optimally scalable products that can also be maintained more intelligently and efficiently. Thanks to CPQ, the quotation will meet standards such as ISO and is guaranteed to be feasible.
CPQ software is configured according to the data recorded in your PDM system. In order to make the step from ETO to CTO, you will first need to implement product data management in your organisation. But how? Cadac's many solutions may help you with this.
A product lifecycle management system also offers a solution for machine and equipment manufacturers. PLM optimises parts of your processes, allowing you to work quickly and flawlessly at every stage of your project, from concept development to customer service. The introduction of a new product (NPI), the management of your bill of materials (BoM) and change management get a different approach with a well-functioning PLM system.
Just like CPQ, a PLM system cannot operate properly without a well-functioning PDM system. PDM is essential for the effective integration of data between your systems. CAD and ERP, for example, are completely different, but nevertheless need to be connected to each other. In order to prevent errors and manual work, we recommend using PDM to establish a link between CAD and ERP.
Cadac's experts, software, trainings and services help the mechanical engineering industry to keep up with and accelerate the digital transformation in the best possible way. We will gladly discuss your individual situation with you.
In recent years, there has been a shift from ETO to CTO. As a consultancy and engineering agency, you don't have to deal with changes, but your clients do. How do you handle this?
Solutions for consultancy and engineering agencies
Your customers count on you as specialists in the field of development and innovation in the manufacturing industry, enabling them to work as efficiently and sustainably as possible, thus allowing your customers to fully benefit from digitalisation.
It is precisely for this reason that it is so crucial that you constantly engage in innovation, digitalisation and automation, so that you can provide sound advice, products and/or support in order to optimise your customers' operational processes. More and more of your potential customers are looking for a connection to the configure-to-order production method. Therefore, it is essential that you enable your customers to optimally implement CTO.
Thanks to our many years of experience in the manufacturing industry, we know the industry like the back of our hand. We continue to innovate and monitor the latest innovations to tackle bottlenecks and optimise processes. As a digital enabler, we are also active among your customers. We are familiar with the solutions that work best for you and your customers. We develop effective solutions that you, as consultancy and engineering agencies, can use to facilitate the transition from ETO to CTO for your clients.
In addition, we are convinced that a well-functioning PDM system strengthens your position in the market. This is because you can easily pass on the right data to your customer so that they can connect to CTO more easily. A document management system and PLM system will also help you provide better services.
Cadac also offers its own software for design automation, including Cadac NXTdim. Thanks to design automation, you can automate time-consuming and repetitive tasks, freeing up more time for innovation and optimisation of your design. This results in a higher customer satisfaction.
Cadac Group offers more than just software. As a digitalisation partner, we offer solutions through our software, services, experts and training courses. Would you like to find out more about what Cadac could do for you?
These companies preceded you
View a selection of our projects with companies in your field.
Emmtec Services
Cadac Group played a key role in the successful implementation of Autodesk Vault.
Read more
BIM is the benchmark for the Dutch construction industry. As a manufacturer of construction products, it is best to take advantage of the popularity of BIM. Facilitate your customers' lives and increase the popularity of your products by adding them to the Uniform Object Library, a digital library of BIM building blocks.
From finished product to BIM building block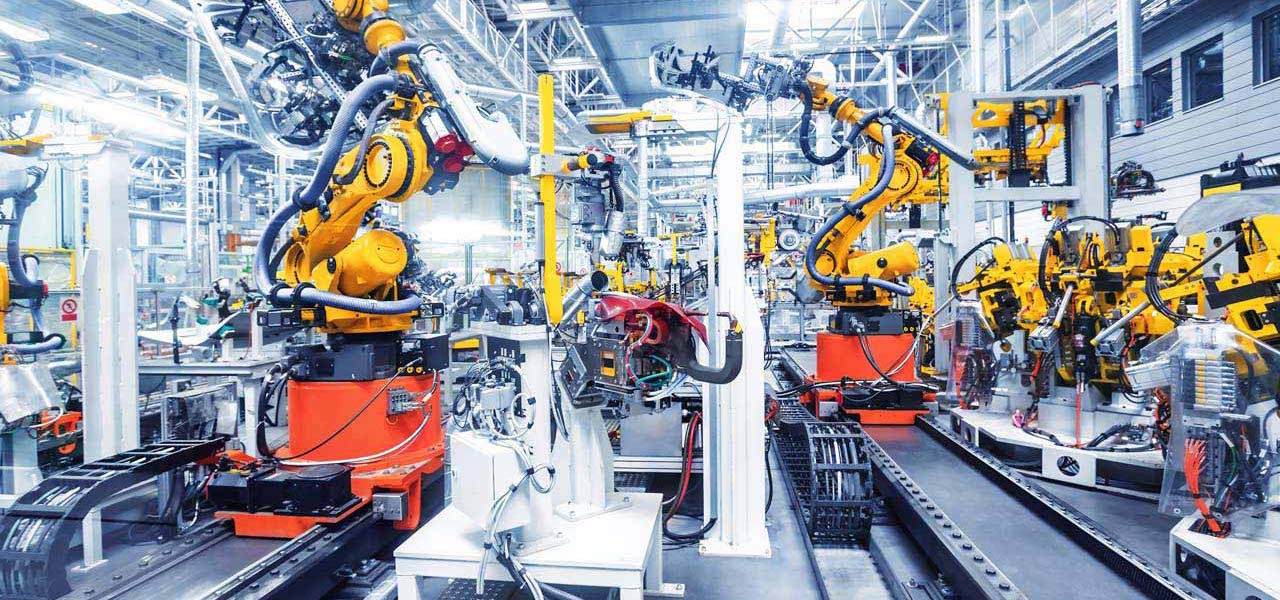 As a manufacturer in the construction industry, you will have a lot of information about your product and its components at your disposal. Certain properties of your product are of great importance to a customer who wants to use it in a BIM model. By providing your customers with interchangeable BIM models, which are also easily available digitally, you can create a huge benefit for your customers.
Cadac Group enables you to make your product available in the Uniform Object Library 24/7. The UOL makes it possible to generate rich and standardised BIM-ready 3D models based on your data and 3D template objects. The European Technical Information Model (ETIM) serves as the basis for this standard.
Thanks to the ETIM as a standard, you will no longer need to produce and maintain product data specific to individual software suppliers. Regardless of their own software, your customers can use your products from the library to design their BIM project. What's more, your product will be placed directly in their bill of materials, thus considerably increasing your sales prospects.
Do you want to gain access to the UOL?
Is your focus on tailor-made construction products? Cadac Modules offers you a suitable solution, enabling you to create a configurable and modular product portfolio. As a result, you can offer your customers already well thought-out, easily scalable products that can be maintained more cleverly, efficiently and selectively.
Thanks to Cadac Modules, you can generate detailed and correct quotations with immediate access to 3D production models, various BIM exports suitable for Revit and/or according to the open BIM standard IFC, product sheets and the bill of materials. As the configurator is set up based on your product and system knowledge, you can be sure that you will be able to produce the configured product.
Cadac is involved in both the construction industry and the manufacturing industry, which is why we know the bottlenecks of both parties. Since then, we have developed various effective solutions to connect the two worlds. Let Cadac help you convert your CAD model to a BIM model. We not only offer software, but also services such as CAD Content Creation, training courses and experts.
Would you like to know more about how we can help you?
These companies preceded you
View a selection of our projects with companies in your field.
Wilo
Wilo is one of the largest developers and producers of water pump systems in the world. The company has major ambitions, wants to digitise extensively and has therefore contracted the Cadac Group.
Read more
Being a supplier, you will have various digital opportunities. You can close the gap between CAD and CAM with advanced software and high-tech machines. Your customers are also benefiting more and more from digitalisation and you can help them in this.
Stay competitive by evolving along with digitalisation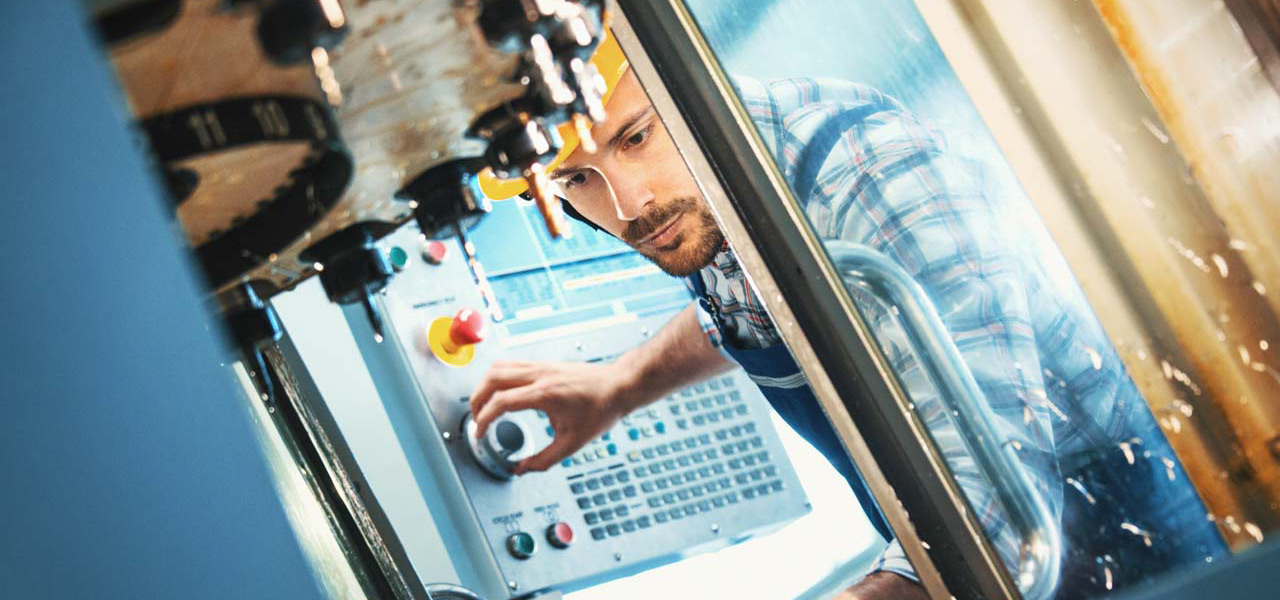 Not only do you have to deal directly in the machining industry with innovative machines for machining material, the associated software is also becoming increasingly important.
The emergence of generative design techniques calls for new design and production methods, including additive (3D printing) and subtractive (CNC) production methods. Like no other, we can help you connect CAD and CAM and apply these partly new design and production methods within your product development process.
At our head office in Heerlen we have therefore set up the Cadac Lab, an innovation workshop where we connect CAD and CAM, test designs for manufacturability, quality and where you can become practically acquainted with the latest innovations for your product development process.
Not only you, but also your customers can benefit from the advantages of digitalisation. A supplier who helps them with this is only more attractive. Manufacturers for the construction industry, for example, will want to join the Uniform Objects Library. Using the UOL, they can easily make their product models, including the necessary BIM information, available to BIM modellers. In other words, your customers are increasingly relying on standardised products which they can then easily add to their digital processes.
A PDM system offers a solution when exchanging standardised information with your customers. What's more, the advantages of PDM extend to the entire production process from sales, (pre)sales engineering, order detail or order engineering, work preparation up to and including after-sales service. Correct control of product data prevents many errors, wasted time and failure costs.
For more than 30 years, we have been enabling organisations to get the most out of digitalisation. It is essential to evolve along with digitalisation in order to remain competitive as a supplier, deliver high-quality designs and products, work faster, make fewer mistakes and facilitate your customers. Discover our software, services, experts and training courses to get the most out of digitalisation.
Would you like to know more about how we can help you?
In the automotive industry, strict conditions must be met and a complex supplying system must be in place. Quality management plays a decisive role in your industry in order to guarantee a smooth turnaround time.
Get a grip on the quality of your product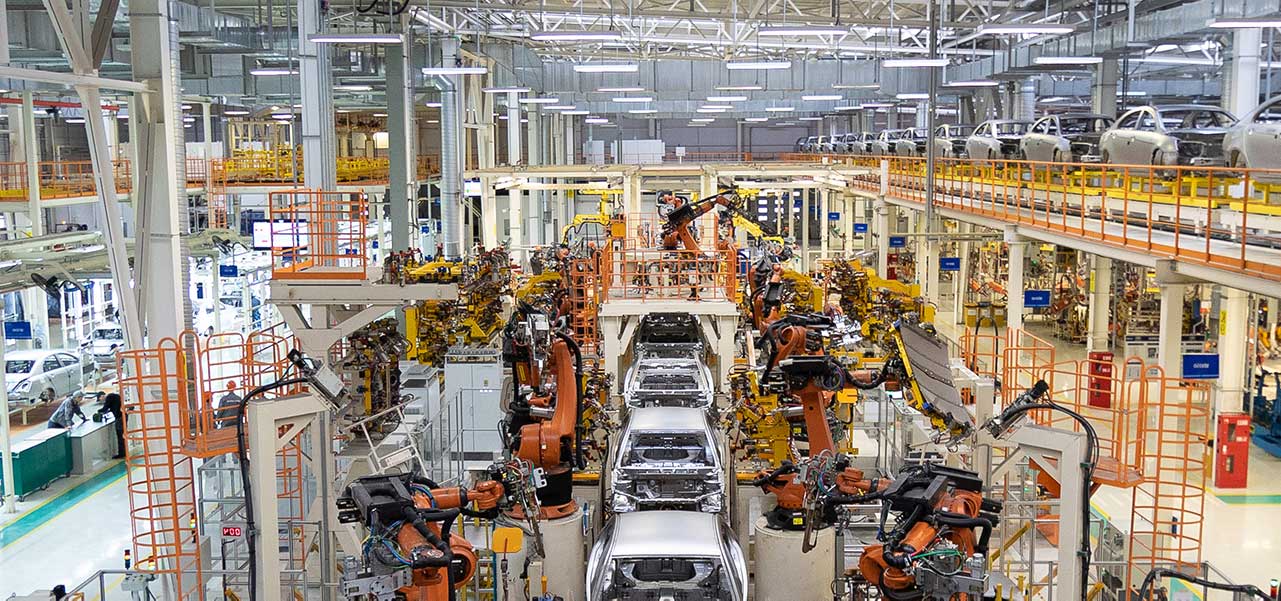 Are you engaged in the automotive sector? In that case, you probably use an assemble-to-order system in which you work with various suppliers. This can be quite the challenge. Although you do not produce the various parts yourself, you must be able to guarantee their quality. In addition, you will most likely prefer a just-in-time delivery (JITD) to keep the stock in your warehouse as small as possible.
Product lifecycle management will help you tackle these challenges. In one of the processes you ensure better control over the quality and delivery time of parts. Essentially, you tie together the data from the various processes of all parties involved. Combined, it constitutes one PLM process whereby you have full control over the quality and delivery time.
PLM software provides you with a digital twin. You will be able to detect any problems even before your product has been developed. You can see how the different parts of your product fit together - a process known as predictive assembly. In addition, the digital twin shows the influence of changes in each phase of your project, allowing you and your suppliers to timely adapt.
An additional advantage of PLM is that you can easily collaborate with any partner, regardless of your location or theirs. The smooth communication makes offshore development profitable and enables cooperation with international partners.
Tell us about your digital challenges. We will think in tandem with you about the possibilities for your business strategy and processes. We will be happy to discuss your digital transformation with you and offer you the necessary solution by means of software, experts and/or services.
Interesting downloads for the manufacturing industry
Cadac provides a large number of whitepapers, eBooks and downloads on diverse subjects. View them here.