Emmtec Services
Engineering documentation helps improve quality and reduce failure costs
Cadac Group played a key role in the successful implementation of Autodesk Vault.
Emmtec Services BV is an engineering consultancy based at Emmtec Industry & Business Park in Emmen, the Netherlands. The company is an energy producer active in a range of markets. In addition to their core business of multi-disciplinary engineering, they also run their own wastewater purification plant, logistics operations and laboratory. They provide services both at their corporate office location and on-site for clients.
Emmtec's engineering operation employs 100 specialists in disciplines including mechanical engineering, electrical engineering, automation, and structural and civil engineering. They specialise in complex technical projects for the chemical and oil and gas industries, from pipework and pumps to the buildings that house them.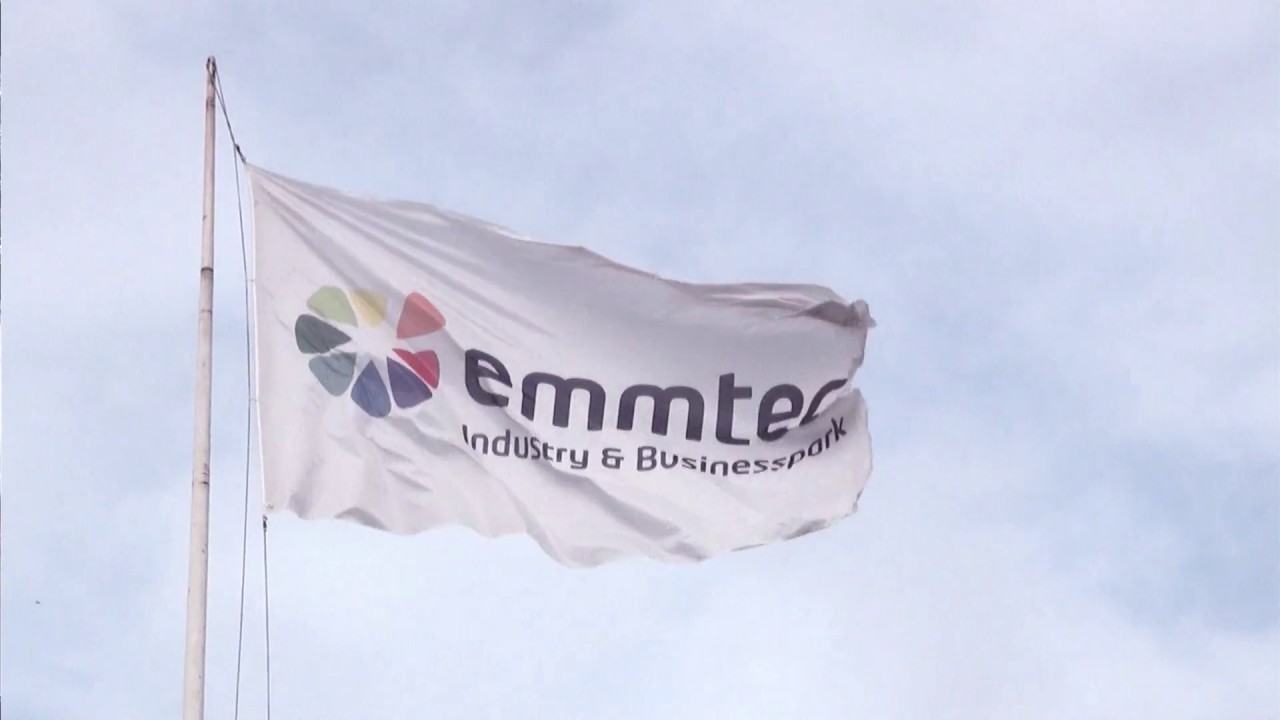 Better document control
Matthijs van Oord led the implementation of Autodesk Vault. "In the past, we made a strategic decision to deploy Autodesk for our engineering operation. We have been using AutoCAD, Inventor, Revit and Plant 3D for many years now. Recently we also started using Autodesk Vault to manage our engineering data.
As an engineering consultancy we produce an enormous number of documents - not just drawings, but reports and other design documentation. Like many other engineering consultancies, we managed our technical documents in a type of Explorer environment until recently. Not having a system for revision and version management means you can never be 100% sure that you have the right version of the document, with all the associated costs of getting it wrong.
Over the past 60 years, different systems have become embedded in different departments, and all of this had to be brought into line with a single standardised system. Achieving this required having the right vision and approach."

Matthijs van Oord

Manager Projects - Emmtec Engineering
The search for greater process control
For this reason, we started looking for a flexible system to give us complete control over both the creative and the revision process. Our search led us to decide on an Engineering Document Management (EDM) system that would give us a clear oversight of technical documents from the various CAD programs. This tool would also enable us to better streamline our Engineering Deliverables Management process.
The right vision
We have been a customer of Cadac Group for more than 10 years now, so we approached them for help and advice. Through their Cadac Organice Suite, they offer a wide range of engineering document management solutions based on Autodesk Vault and Microsoft SharePoint. They have 30+ years of experience in management and document sharing and have developed a clear vision for engineering documentation management.
In particular, we were very impressed by their phased approach to implementing the project, since this would have quite a large impact within our organisation. Over the past 60 years, different systems have become embedded in different departments, and all of this had to be brought into line with a single standardised system. Achieving this required having the right vision and approach.
Standardising systems
Having a standardised way of working is an essential part of document management. It was difficult for our engineers to get used to handling documents in a standardised way. All of a sudden, documents had to fulfill all sorts of requirements. Of course, these rules were not new and everyone was already familiar with them. With Autodesk Vault, working together with Cadac Organice Vault, we have a system that checks whether people are applying the rules properly or not.
Along with standardising systems of work, we also had a major digitalisation drive. Engineers no longer had to go out in all kind of weather with pen and paper in hand: document review now takes place digitally. In this way, we made two major steps forwards at once, a big change for our organisation.
Our vision for engineering document management
Our vision for engineering document management is based on our customers' experiences and Cadac Group's expertise. We are ISO 9001 certified and, as such, we need to have all these aspects under control. It's not just for us. Our customers get a direct benefit from effective quality control and clear audit trails for document flows.
We have a yearly audit to analyse all aspects of our technical document production. We wanted to upgrade the production process for these documents. Processing and updating comments on our documents also had to be traceable within an audit trail. We needed to show who made what comment when and what was done about that comment. These two steps would not only benefit us internally, but would also deliver better quality for our customers.
From Autodesk Vault to SharePoint
The first phase was now complete. We had gained greater control of the technical documentation creation process, including revision and deliverables management. Since the start of 2016, 25 employees have been applying a standard system of work in Vault.
In the next phase, we will use Cadac Organice DCS (Document Control Solution) to transfer the deliverables process to a SharePoint environment. This will have a greater impact on the organisation than the Vault implementation. In a phased roll-out, close to 100 engineers will eventually be working in a standardised way. We will then have a major improvement in internal and external communication and audit trails for documents. Once this is complete, it should be possible to gain clarity on quality-related issues in no time at all.
Major role for Cadac Group
Cadac Group played a major role in the Vault implementation process, from support during the change process to implementing the software. Their standardised approach of applying proven best practices is very strong. We believe this process is unique in the CAD sector.
They helped us tremendously by mapping out how we currently work and how we could improve our process. After several inspiring workshops and in-depth interviews, they translated this into a standard method of working with clear structures and agreements.
More certainty
The greatest advantage for us so far is the standardised method of working. When we started out on this project with Cadac Group, we had three departments. Each had its own method of working. Sometimes different methods were even being used within the same department. We have been able to learn from one another, retain the best methods, and incorporate them into the standard method of working. In our opinion, that is the meaning of best practice.
The second advantage is that quality has now become verifiable. Every engineer can now say with certainty that their documents have been checked and approved before they go to the customer. Miscommunication about versions has become a thing of the past. As a result, risks, failure costs and liabilities have decreased substantially.
Contact us to find out more about standardising your methods of working
Producing higher quality documents faster
Even though we have already achieved a great deal, it doesn't end there. In the future, we would like to release the creative process as much as possible for our engineers. After all, the added value they bring comes through devising creative engineering solutions.
The Autodesk Vault document management system, with the addition of SharePoint, will become a stronger tool to support communication and quality control. This type of system is not an end in itself, but is an incredibly valuable tool to create better quality products faster and to better meet our customers' requirements.
Controlled communication for documents with Vault and SharePoint
We want to completely distance ourselves from sending emails with PDFs and task management in Excel. This is uncontrolled, non-traceable and certainly not effective.
We want to implement projects with customers and employees within a single central environment. This system will automatically send the right message to the right person, who can then open and review the right version of the document via a link. We have no doubt that Cadac Group will effectively deliver this through their Cadac Organice solutions.