Thanks to the 3D structural model in Revit, we can consult with all parties and quickly identify the source of any problems.
WSM Engineering, founded in 1979, is specialised in advisory and engineering services related to building constructions and system floors. WSM Engineering has a highly-qualified staff of around 32 personnel with both architectural and engineering skills and extensive experience in a wide range of projects.
This, combined with a department specialised in the technical design calculations for system floors, cavity walls, precast flooring systems, and solid precast elements, enables WSM to offer a total solution that is unique in the Netherlands and beyond.
Investing in 3D models with Autodesk Revit
In order to further establish itself as a total partner, in 2010 WSM started carrying out 3D modelling in Autodesk Revit Structure extended with TheModus, a practical working environment and Revit library developed by Cadac Group. Pieter Hoogland, deputy director, and Frank Terstappen, design engineer and Reviteer, talk about the transition from traditional 2D drawing to 3D modelling.
Pieter Hoogland explains, ''Despite fewer work assignments due to the economic recession in 2010, we wanted to invest in building up our knowledge and experience with the 3D models in Revit. We decided to participate in De Wijk van Morgen (The Neighbourhood of Tomorrow) in Heerlen. This is an innovative demonstration area for new developments in the field of sustainable building and sustainable energy supply for the built environment, for which various parties collaborate and work together.''
In addition to these advantages, I also notice when talking with customers that they really appreciate the 3D visualisations from Revit Structure

Pieter Hoogland

Deputy Director - WSM Engineering
Collaboration is essential with BIM
Cadac Group facilitated the BIM environment at De Wijk van Morgen by providing software and training programmes for software like Revit. In addition, Cadac Group provided professional guidance throughout the BIM process for collaborating partners. Pieter continues, ''As a result of this project, we were able to immediately experience the advantages and drawbacks of working with BIM and 3D modelling within Revit. Naturally, collaboration and information management is essential to BIM. This also became apparent during the pilot at Cadac Group.
Trust between partners is vital to the success of a far-reaching collaboration in which various parties are all able to work on one model. We encountered various issues during the sessions at the Cadac Group headquarters in Heerlen, where we were all able to work together on a model. How should the value of the model be dealt with? Who is responsible for mistakes? How much information do you want to share with each other?''
Fear of far-reaching cooperation
Mike van der Veur, Senior Account Manager at Cadac Group, comments, ''This is still fairly common among our customers. There is still a certain amount of anxiety at the start of these collaborations.
A great deal has to be recorded in connection with rights and the security of – frequently – valuable information. In practice, it is indeed desirable to be able, for example, to work more on a specific part of a model, while this is normally done by a colleague. After all, the very reason for working with BIM is to promote communication and information sharing between construction partners.''
Working in Revit was 100% suitable
After De Wijk van Morgen, Frank Terstappen, engineer and draughtsman at WSM, began using Revit more often. He began with small-scale, simple projects and now, one year after purchasing Revit Structure and TheModus, he's already working on a complicated project in Venlo.
''Before I began working with Revit, I was rather hesitant,'' he says. ''Because projects are always under considerable time pressure, you really do not want to have to learn new software, so you tend to turn to the familiar AutoCAD option. However, working in Revit Structure was 100% suitable.''
You are genuinely modelling in Revit, which makes the work far more pleasant. Revit also has several advantages because of its parametric intelligence.
With my first project, a relatively simple steel hall, I worked just as quickly as if I had worked in AutoCAD. You are genuinely modelling in Revit, which makes the work far more pleasant. Revit also has several advantages because of its parametric intelligence.
For example, sections do not have to repeatedly be manually drawn after minor or even major changes. This results in unbelievable time savings!'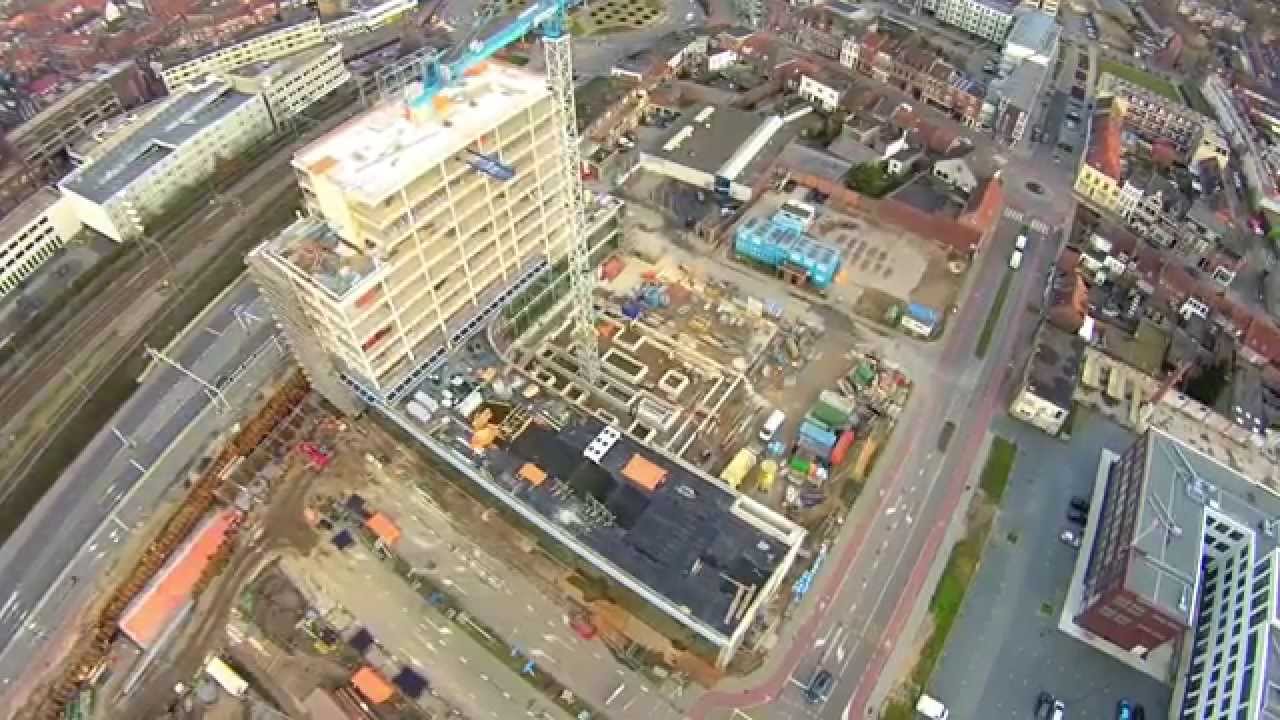 The advantages of 3D modelling
WSM Engineering is currently using Revit Structure for a complex project in Venlo. Together with architectural firm Kraaijvanger Urbis in Rotterdam, the company is working on the new city hall, which is scheduled for completion in mid-2014.
Frank explains, ''Thanks to the 3D building model in Revit, we quickly gain insight, after consulting with all parties involved, about where the bottlenecks are, where things are going wrong, or where they can still be optimised.'' Pieter Hoogland adds, ''In addition to these advantages, I also notice when talking with customers that they really appreciate the 3D visualizations from Revit Structure.''
Transitioning to Revit
Colleagues at WSM Engineering occasionally look on while Frank is working in Revit; they are therefore well aware of the opportunities and benefits provided by the software. In the future, more employees will also be transitioning from drawing in AutoCAD to modelling in Revit.