Product description Organice TaskForce
Efficiently manage your tasks and transmittals in SharePoint
Do you have Office 365, then you have your SharePoint Online licenses already. Manage and share your engineering data and documents with Cadac Organice TaskForce, an innovative SharePoint add-in that gives you control of engineering projects. This allows you to improve your SharePoint document management significantly.
Organice TaskForce is licensed with a subscription. All SharePoint users that actively use TaskForce require a license. External task recipients do not require a license.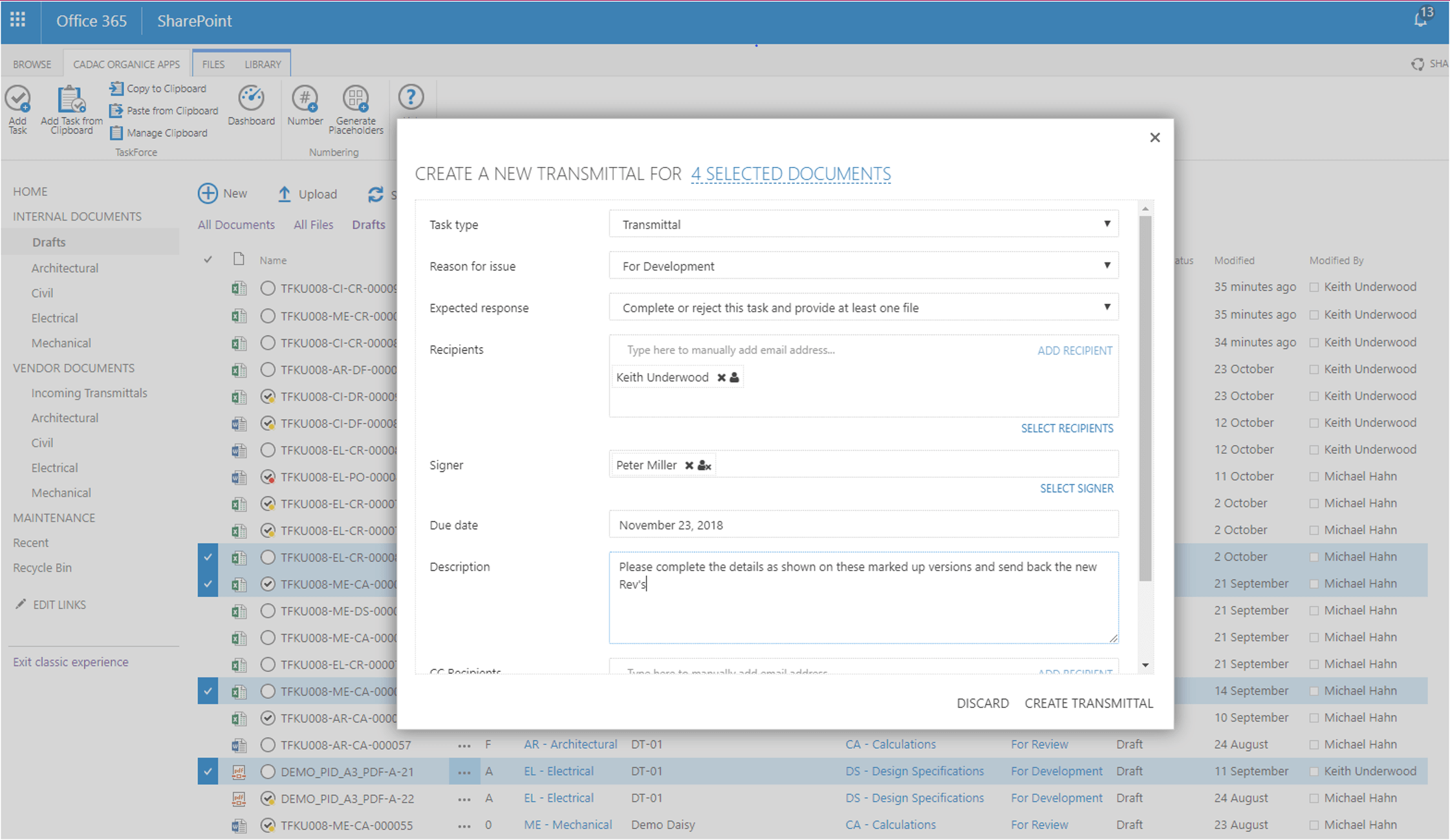 Creating a transmittal.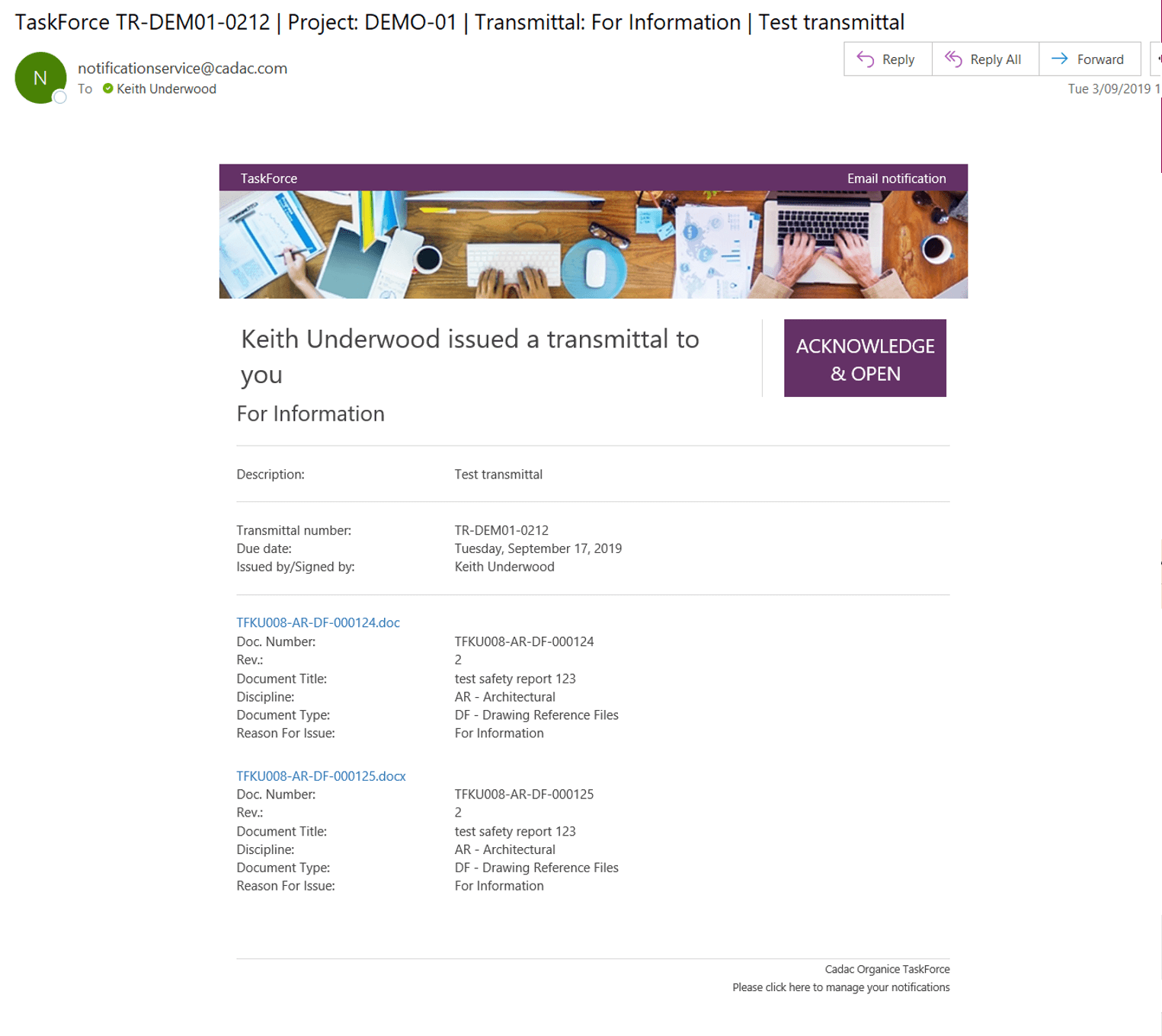 Receiver gets transmittal email.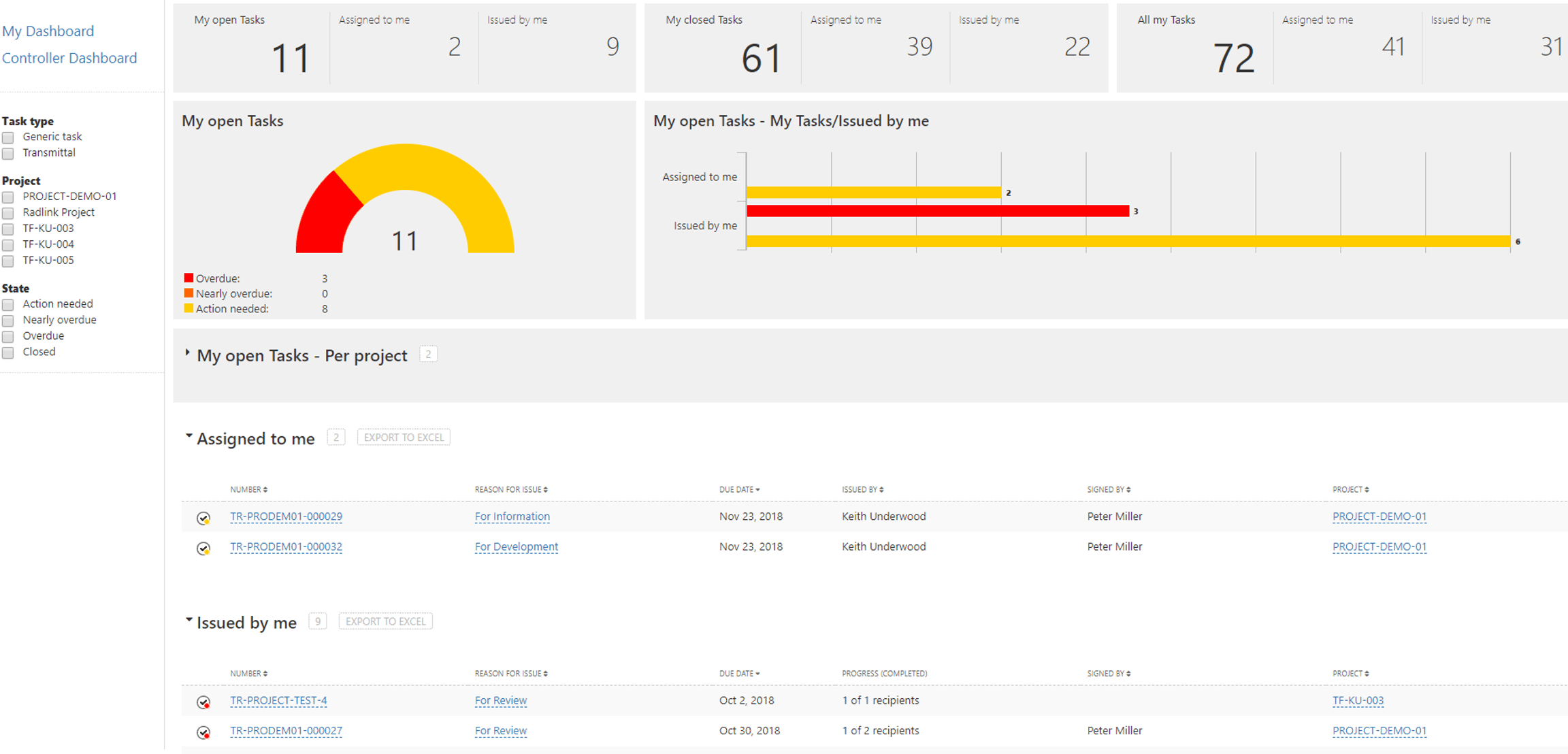 My DashBoard-multi project.

Keep your project files organised
With 60% of enterprises using SharePoint as their strategic enterprise content management platform to keep their project files organised, Cadac launched the user-friendly SharePoint Add-in TaskForce.
TaskForce is one easy-to-use, SharePoint-based tool to manage all your document tasks. It expands basic SharePoint functionality with effortlessly controlled task management and document sharing features.
Why you should use Cadac Organice TaskForce
Save time, be effective, take control, and involve everyone with this SharePoint Add-in.
Improve your SharePoint document management with Cadac Organice TaskForce
SaaS based engineering data management solution for SharePoint Online
Create transmittals in SharePoint for both internal and external parties
Assign tasks on documents and record task creation, progress and history
Cadac Support is freely included in your licence. This way, you can submit software questions 24/7 and our experts will give you advice in order for you to get the most out of your new software. In addition, you can add installation support to your subscription.
Get expert advise
What are the SharePoint document management challenges your organisation faces? Cadac Organice TaskForce may be the solution for you. Get in touch with us today to get expert advise on the TaskForce implementation that fits your organisation best.