Product description AutoCAD 2023
Buy AutoCAD 2023 at the lowest price
You find the most advantageous AutoCAD 2023 deal at Cadac Group. As Autodesk Platinum Partner we offer the lowest price and the best service.
Are you interested in buying AutoCAD 2023, but don't want to spend your money on high subscription costs? We are happy to help! Log in to My Cadac and discover your personal discount.
AutoCAD 2023: innovative 2D and 3D CAD software
Autodesk AutoCAD 2023 is innovative 2D and 3D CAD software that enables 2D drafting, 3D modelling and 3D visualization. The intuitive user interface, the flawless collaboration with other Autodesk software and the extensive possibilities for sharing files ensure a successful execution of each of your projects.
AutoCAD 2023 includes industry-specific toolsets for Architecture, Mechanical, Electrical, Map 3D, Plant 3D and Raster Design. So each professional is able to design high-quality drawings and document data precisely.
Another big advantage of AutoCAD 2023 is its web and mobile app. You can access your drawings anywhere. Enjoy the flexibility of viewing, editing or creating designs on any device.
What's new in AutoCAD 2023?
Autodesk is also adding new tools to AutoCAD 2023 this year, including industry-specific toolsets, new automation and seamless connections between devices and Autodesk products.
My insights
Complete projects faster with the handy tips and functions of My Insights.
Count
Automate the counting of blocks or geometry with the COUNT command.
Drawing history
Compare previous and current versions of a drawing. That way you can see how the work develops.
Importing notes and formatting help
Import feedback from paper or PDFs and automatically add changes without modifying your existing drawing.
Floating windows
Move drawing windows to display them side-by-side or on multiple monitors in the same AutoCAD application.
Push to Autodesk Docs
Push your CAD drawing sheets as PDFs directly from AutoCAD LT to Autodesk Docs.
Share
A new share option is available. Send a verified copy of a drawing to teammates and colleagues to view and edit anywhere.
AutoCAD, anytime, anywhere
The app is very useful! This allows you to view everything, anytime and anywhere. Create, edit and view CAD drawings using a browser with the AutoCAD web app or via the AutoCAD Mobile app.
Blocks palette
Quickly view and access all blocks from AutoCAD via desktop or within the AutoCAD web app.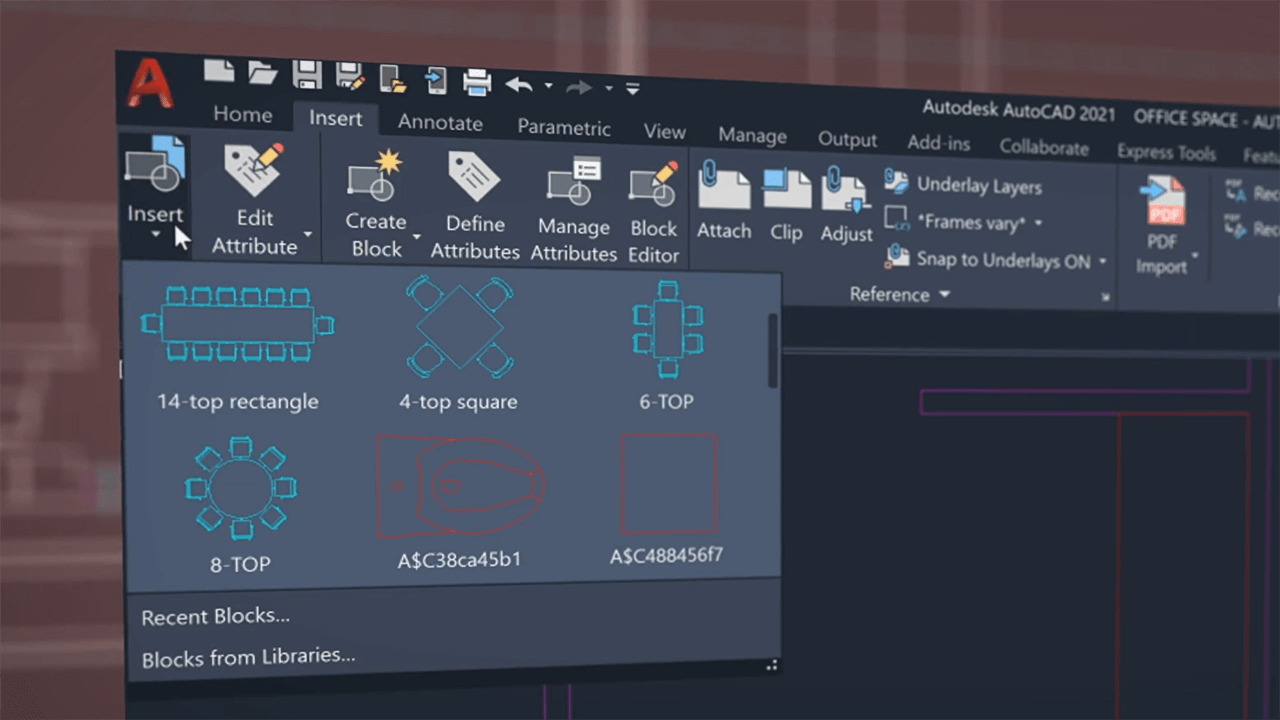 Find the AutoCAD 2023 licence that fits your needs
At Cadac Group you find the AutoCAD 2023 licence that fits your needs. Define the duration time and the support you wish to receive.
Autodesk Support is always freely included in your licence, but you can also add Cadac Support to your licence. This way, you can submit software questions 24/7 and our experts will give you advice in order for you to get the most out of your new software. In addition, you can add installation support to your subscription.
In case you have any questions regarding Autodesk AutoCAD 2023 or our service, don't hesitate to contact us through the contact form.