Product description AutoCAD Mobile App Premium
AutoCAD Mobile App Premium: low price and excellent service at Cadac Group
Buy AutoCAD Mobile App Premium at Cadac Group. This way you are assured of the lowest price and the best service. As an Autodesk Platinum Partner, we have the best deals available in our Cadac Group!
Don't spend your money on high licence costs. At Cadac we offer the best price. In the unlikely event you find a cheaper AutoCAD Mobile Premium App licence, please contact us because we guarantee we always offer you a better price at Cadac Group.
View, edit and share your designs everywhere with AutoCAD Mobile App Premium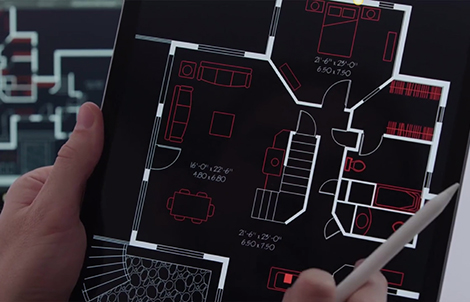 Choose AutoCAD Mobile App Premium in order to bridge your communication issues between office and yard. This app makes sure everyone has the most accurate designs at their disposal.
Get rid of messy storage and complicated communication. Documents, information and data are available in one central location.
With AutoCAD Mobile App Premium you can access your designs online as well as offline. You have access to your designs through extern cloud storage services like Dropbox and Google Drive.
AutoCAD Mobile App Premium offers traditional CAD tools like viewing, creating, measuring, editing and sharing. With these tools you can always consult, share and edit your designs.
The AutoCAD Mobile App Premium licence that fits your needs
Take your CAD software everywhere with you thanks to the AutoCAD Mobile App Premium. Purchase your licence at Cadac Group and choose the duration time and type of support you want.
Autodesk Support is always included for free in your Autodesk licences. In addition, you can add Cadac Support to your licence. With Cadac Support our staff will help you with your questions and give you their expert advice.