These days, 3D is necessary
For more than 15 years, Visietech of Almkerk has advised installers, developers, contractors, and architects on sustainable technical infrastructure for buildings and neighbourhoods. The portfolio includes everything from individual luxury homes to nursing homes to large-scale projects with 300 new houses. Visietech is also investing in the development of new, sustainable, and cost-effective energy systems.

Visietech has led the field for years in BIM. The company is fully equipped to design entirely in 3D, with both Revit and AutoCAD. Thanks to the 3D BIM approach, installations can be built more efficiently and less expensively, and unnecessary mistakes and failure costs are avoided.
From 2D to 3D
Since the very beginning, when the company was founded in 1997, Visietech has used Nordined, which provides additional functionality in AutoCAD and was developed especially for installers and installation consultants. ''Nordined offers us powerful functionality for drawing 2D installations in AutoCAD,'' says Johan Koekkoek, co-owner of Visietech. ''After a few years we began using Cadac Techline, which enabled us to generate our AutoCAD drawings in 3D too. Only with the introduction of Cadac Flexline, about three years ago, were we really able to begin drawing 3D installations directly in Revit.''
The partnership with Cadac Group is a long-standing one. Johan explains: ''The cooperation is always very pleasant; communications at both the board level and the draughting level is very good. In addition, we always receive sufficient guidance and support whenever we start to get stuck in our projects. Despite being a relatively small consulting firm with about twelve employees, we already have done a great deal for each other.''
These days, 3D is necessary. Buildings are becoming more complex and it is increasingly important to quickly obtain insight on the designs. The new Markthal (market hall) in Rotterdam could never have been realised without 3D.

Johan Koekkoek

Co-owner - Visietech
The necessity of 3D
Because Visietech already has so many years of experience with 3D designs, the company is a leader in this field. ''These days, 3D is necessary. Buildings are becoming more complex and it is increasingly important to quickly obtain insight on the designs.''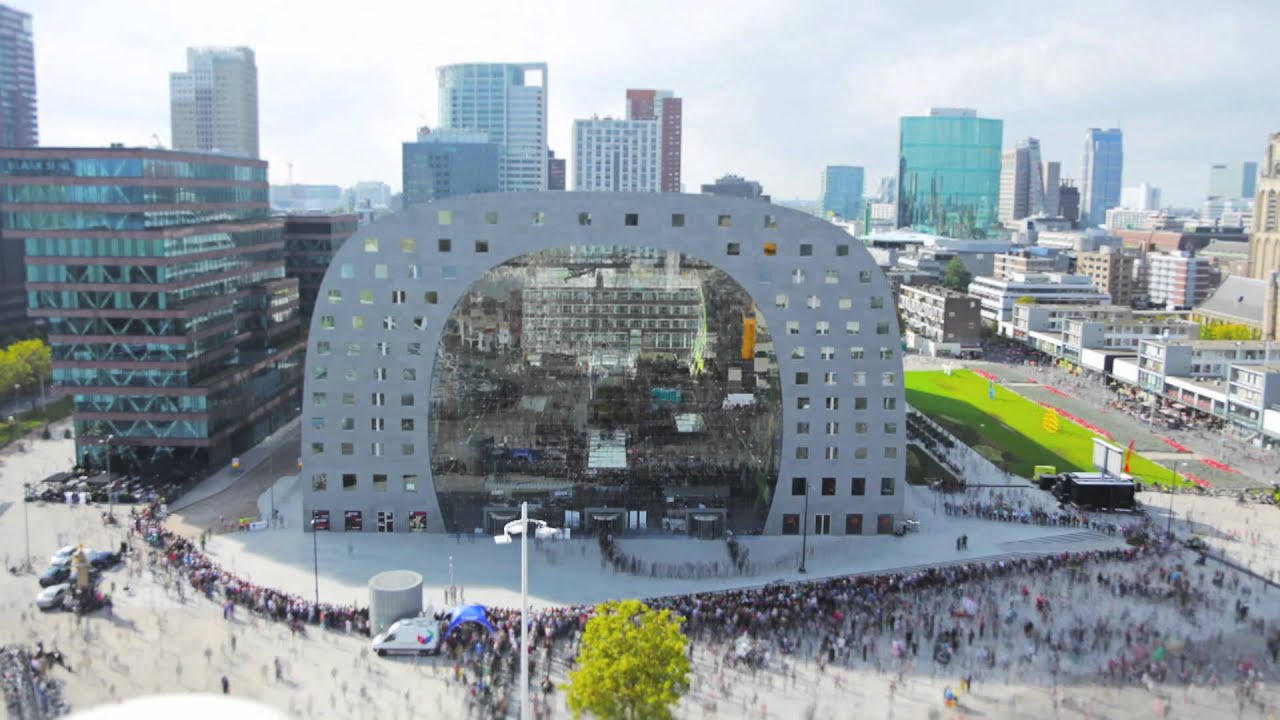 New Markthal in Rotterdam
Currently Rotterdam is hard at work building the new Markthal (market hall). This huge indoor food market with a four-level underground garage can also accommodate 228 apartments, 4600 m² of retail space, and a further 1600 m² for catering purposes. ''We're busy now generating the work drawings for this. The different layers, all of the shafts, and building-services related areas are all being designed in 3D. This is also necessary because this unique and complex structure with its curved shapes could not even be built otherwise. For this project, we had powerful computers built to achieve our objectives.''
Saving money
''The architect delivered his 2D design, after which the contractor set up the construction in 3D. We started working with his model, and we subsequently drew in the installations. This approach has saved us a lot of money because we were able to remove errors from the model early in the design process, including clash control, among others. Mistakes we would never have been able to spot in a traditional 2D design and which would only have become evident on the construction site, thus leading to major issues. A prime example of BIM!''
Configurable new construction in Blixembosch
The new homes in the Eindhoven neighbourhood of Blixembosch are another example of BIM. ''These have been completely set up in Revit. In addition, we have ensured, for example, that the estate agent can build and visualise a home in real time, depending on the selected configuration (e.g. with or without expansion). The installations are loaded, sockets are moved, and the CV installation is adapted automatically.
BIM approach
''This BIM approach was completely new for the client concerned, which sometimes made the process difficult. For example, we are more than happy to release our 3D models to clients so that they can select the right information and drawings. In this case, we received comments in the flat 2D drawings, even though this is actually possible directly in the 3D model. You do not learn BIM without trial and error.''
Once you start with Revit, the projects take care of themselves
''Exchanging 3D models, by the way, is happening ever more, but it is still too infrequent. We're not afraid to share our 3D information with other construction partners. In practice, however, 95% still work in 2D. For many companies, Revit is a hefty investment. Due to implementing the software, training the draughtsmen, and acquiring the necessary hardware and experience, it takes about six months before you can complete projects with Revit.
This is why many installation companies wait until a Revit project comes in before they will draw in Revit. But it should be the other way around. Once you start with Revit, the projects take care of themselves Really! We're very busy now and will even need to hire extra manpower to cope with the workload this summer.''