Cadac Modules software
Software for a continuous BIM process
With Cadac Modules Suite you can design more effectively and produce more efficiently
Current client wishes are becoming increasingly diverse. Cadac Modules is a software solution that helps you optimise your time-consuming, error-prone, yet crucial process phases.
With Cadac Modules Suite, you can design more effectively and produce more efficiently during the implementation and production phases. Cadac Modules Suite has put an end to the confusion that can arise between applying objects in a BIM environment and producing the object.
Link construction and production through Cadac Modules
Cadac Modules is an innovative cloud platform that gives you insight, control and an overview of the course of your projects from start to finish. In the Cadac Store, you can buy one of three different module combinations: Essential, Advanced or Professional.
Each of these combinations gives you access to a range of modules that you can use from project initiation to renovation, recycling or demolition. This unique solution lets you bring together construction and production under your control.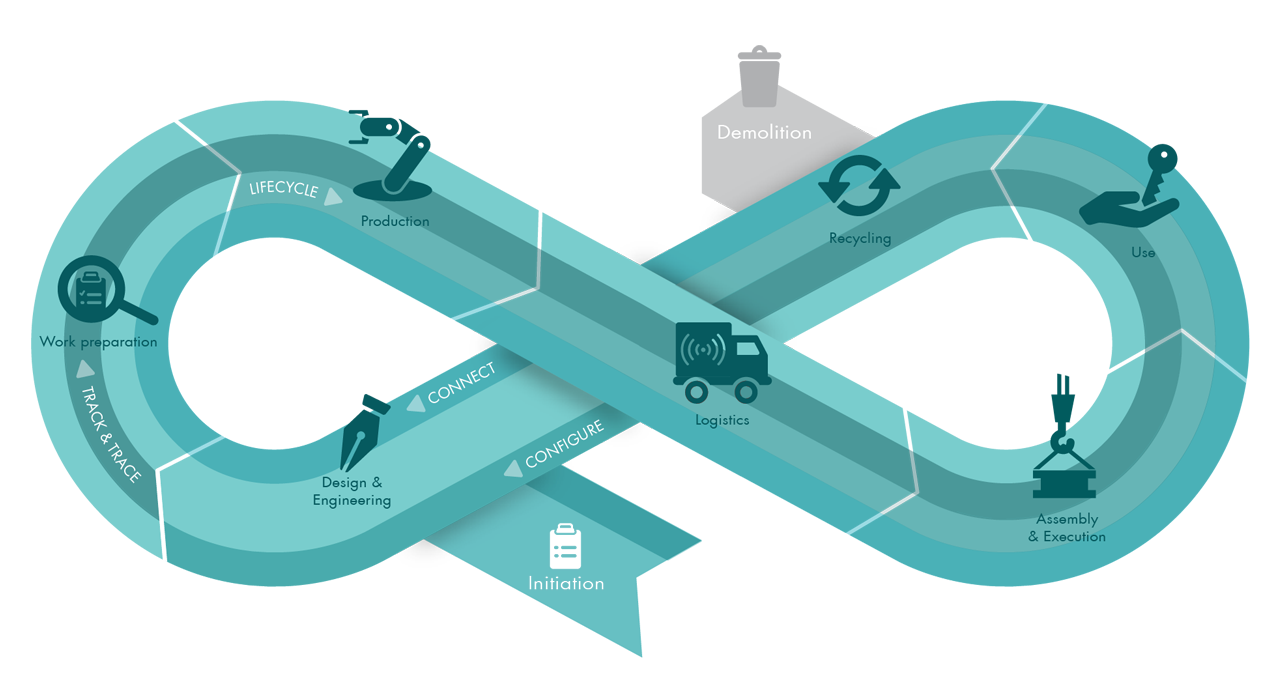 Cadac Modules Suite Components
Cadac Modules Project
Your projects often involve a whole host of documentation and design software. This results in a confusing collection of 3D models, 2D drawings and documents for both internal and external stakeholders. Cadac Modules Project gives you an intuitive and accessible cloud platform for your projects, which each of your stakeholders can access to get the information they require.
Everything can be accessed using a web browser and any device, anytime and anywhere. You can also present your BIM models to clients using Cadac Modules Project and a Microsoft HoloLens. They can then experience their project with AR and VR.
Cadac Modules Configure
Configuring a car on a website is extremely easy. All you have to do is choose a model with the options you want and you will immediately see what you will get, how much it costs and sometimes even whether the car is available in stock. You don't need any detailed knowledge about the complex processes involved in producing a car.
You know exactly what you want or need, and the manufacturer retains this knowledge in its configurator. Simple, clear and transparent. With Cadac Modules Configure, we have put an end to the confusion that may accompany the composition, application and production of components.
Cadac Modules Lifecycle
Inspecting, assessing and releasing a structure in its various phases based on the drawings is currently common practice in the construction industry. What exactly are you assessing in these drawings? Do you really have a complete overview? And what if it looks like changes have been made?
With Cadac Modules Lifecycle, all your stakeholders have full access and control over all the components at the right moment in the process.
Cadac Modules Track & Trace
After you have selected your components for production or order, you may often no longer know exactly what the status is and where the components are. Are they in transit, at the warehouse or on the construction site? Are you sure that all the components required for production will be ready on time? Cadac Modules Track & Trace instantly gives you reliable information on the status and location of your components.
Popular Modules Software
Choose from affordable packages
You can choose from three types of Cadac Modules packages: Modules Essential, Modules Advanced or Modules Professional. Modules Essential gives you access to Cadac Modules Project, which includes features such as Project Management and an Online 3D+2D Viewer to support you at every stage of your projects.
Cadac Modules Advanced allows you to inspect and manage a structure in all its phases, from the initial drawings to demolition, using just two modules: Project and Lifecycle. Cadac Modules Advanced also lets you synchronise data from Autodesk Revit with the cloud platform.
Cadac Modules Professional gives you access to two modules: Project and Configure. This gives you an overview of the whole process from project start-up to renovation, recycling or demolition. Cadac Modules Professional helps you assemble, apply and produce components effectively.
Cadac helps you take the next step!
Yield the best results thanks to Cadac's Modules solutions.
All services
Discover all services
Get more out of your software with additional Modules services.
View all services
Cadac Experts
View all experts
Benefit from knowledge and experience. Make an appointment with one of the experts today.
View all experts
Buy Modules for high results at a low price
As a digital leader in the construction and manufacturing industry, we are up-to-date on the latest developments in your sector. We know how to distinguish between temporary trends and truly ground-breaking innovations. We believe that modular building and configure-to-order are necessary working methods to build or produce more productively, better and at lower costs. That is why we developed Cadac Modules, an innovative cloud platform that gives you insight, control and an overview of the course of your projects from start to finish.
Get ahead of your competitors and increase the quality of your building process or product with Cadac Modules. Not only can you count on advanced software, but also on high-quality service. You will get free Cadac Support when you buy Cadac Modules software. This means you can contact our helpdesk, where our experts are always ready to help.
The advantages of Modules software
Always the right component

Effortlessly configure 3D CAD components and load them into Autodesk Revit and Autodesk Inventor. In this way, you create low-geometric BIM content that is capable of controlling your production.

Mix & Match

Create your own personal Cadac modules. You only pay for the software you actually need.

Sustainable investment

Exchange or switch individual modules on or off at any time, according to your needs.
Yield the best results with Cadac Modules
Yield the best results with our software, services, trainings and experts.