I want to request a physical copy of software.
Do you have any questions about requesting a physical copy of software? We have tried to answer all your questions as clearly as possible below. If your question is not answered below or you have any further questions, please get in touch with us.
Requesting a physical copy of software
Go to https://accounts.autodesk.com/.
(See the 'Your Autodesk Account' document for information on creating a profile or if you are experiencing problems logging in)
Once you have logged in to your account, you will see two options at the top of the page: 'Profile' and 'Management'.
Clicking on 'Management' will open a list of all your 'Products and Services'
In the list you can see in your account, select the software for which you want to receive a physical copy.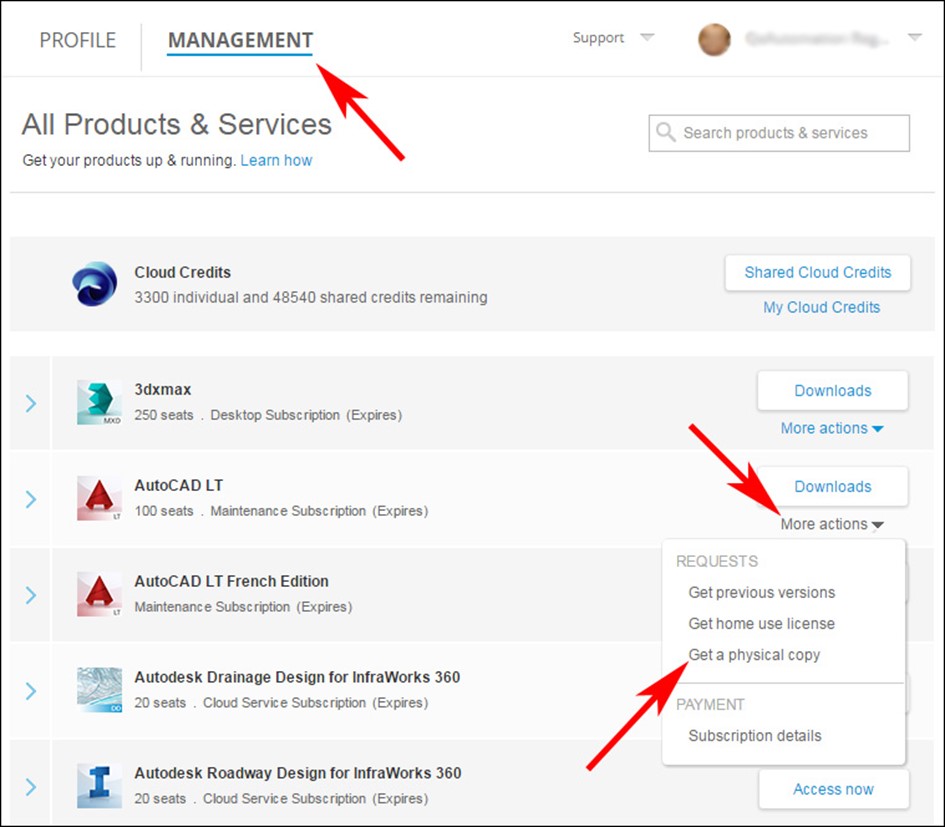 Click (under the 'Downloads' button) on 'More Actions' - Get a physical copy'.
Note; Only contract managers and software coordinators have the option to open the 'More actions' link.
A new window opens ...
...where you confirm by again selecting the software for which you want a physical version. Enter all the required information, including the address to which the physical copy of the software should be delivered.
Once you have completed all the fields, click on the 'Go to Checkout' button.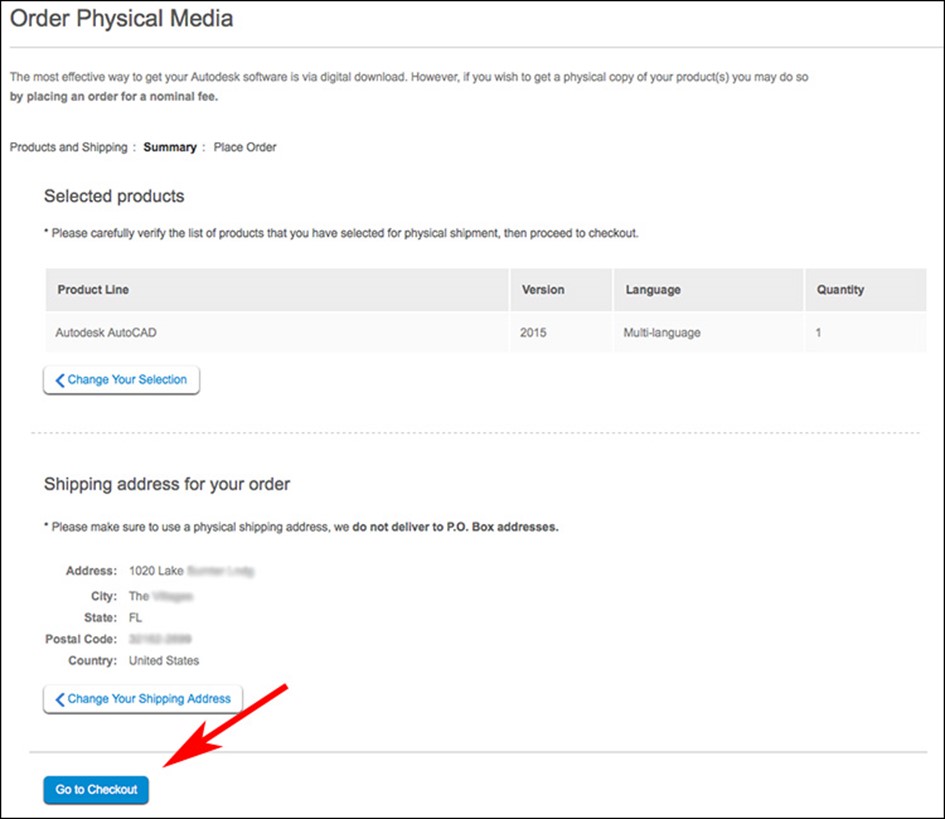 Enter your invoice details ..
..in the next screen and finally click on 'Place your Order' (payment is by credit card).
Once your order has been placed, the 'Thank You' page will appear. You can print this out as confirmation of your order. A copy of the order confirmation will also be sent to the e-mail address linked to your Autodesk account. Once your request has been processed, the physical copy of your software will be dispatched to the address you specified within 3 weeks.
Note: In the case of the 'Architecture, Engineering & Construction Collection' and 'Product Design Collection' you pay separately for each software component in the collection and not for the entire software package.