Product description Organice Vault TradeCloud Connect 2021
Buy Cadac Organice Tradecloud Connect 2021 at an affordable price
Are you looking to buy Cadac Organice Tradecloud Connect 2021? Cadac Group offers you affordable licences. Benefit from free Cadac Advanced Support, an online helpdesk you can use to submit all of your software-related questions to the best Organice experts within Cadac who will help you achieve maximum results!
Chain integration allows purchasers to save 50% of their time
Chain integration allows you to optimise the flow of information in the supply chain. If everybody has access to the same information, cooperation will be much more effective. This prevents purchasers from wasting 50% of their time entering orders, communicating with suppliers and searching for the right drawings.
Connect Autodesk Vault with our online platform for Supply Chain Management
Using the online TradeCloud supply chain platform you can easily automate your operational procurement, resulting in higher operational speed, less order handling and more insight into supplier processes. Save even more time and avoid costly mistakes with our developed integration between TradeCloud and Autodesk Vault. Connect these systems and automatically combine the technical documentation/drawings with your purchase orders.
Purchases 2.0: faster, better and more efficient
TradeCloud is a unique online platform for the integration of purchase and sales processes between suppliers and buyers. The result? Quicker time-to-market, 25% fewer costs for order administration and more efficient cooperation with your suppliers. Purchasing will become predictable and only exceptions will require your attention.
With this integration software we have developed in-house, your engineering will also connect seamlessly with TradeCloud, effortlessly combining the right purchase drawings and engineering data with purchase orders. You will therefore always be using an up-to-date version while placing an order with your suppliers.
Combine technical drawings with purchase orders
Research has shown that purchasers waste about 50% of their time entering orders, communicating with suppliers and searching for the right drawings.
Our TradeCloud platform helps you save time on the first two jobs - with the link we have developed in-house you can now also automatically integrate engineering data from Autodesk Vault in your purchase orders. This is essential, as design data often plays a central role in the purchasing process. Hence both the purchasing and engineering party spend less time collecting technical documentation, ensuring up-to-date information at all times. The result? Both the purchasing and the engineering department can aim their attention at exceptions.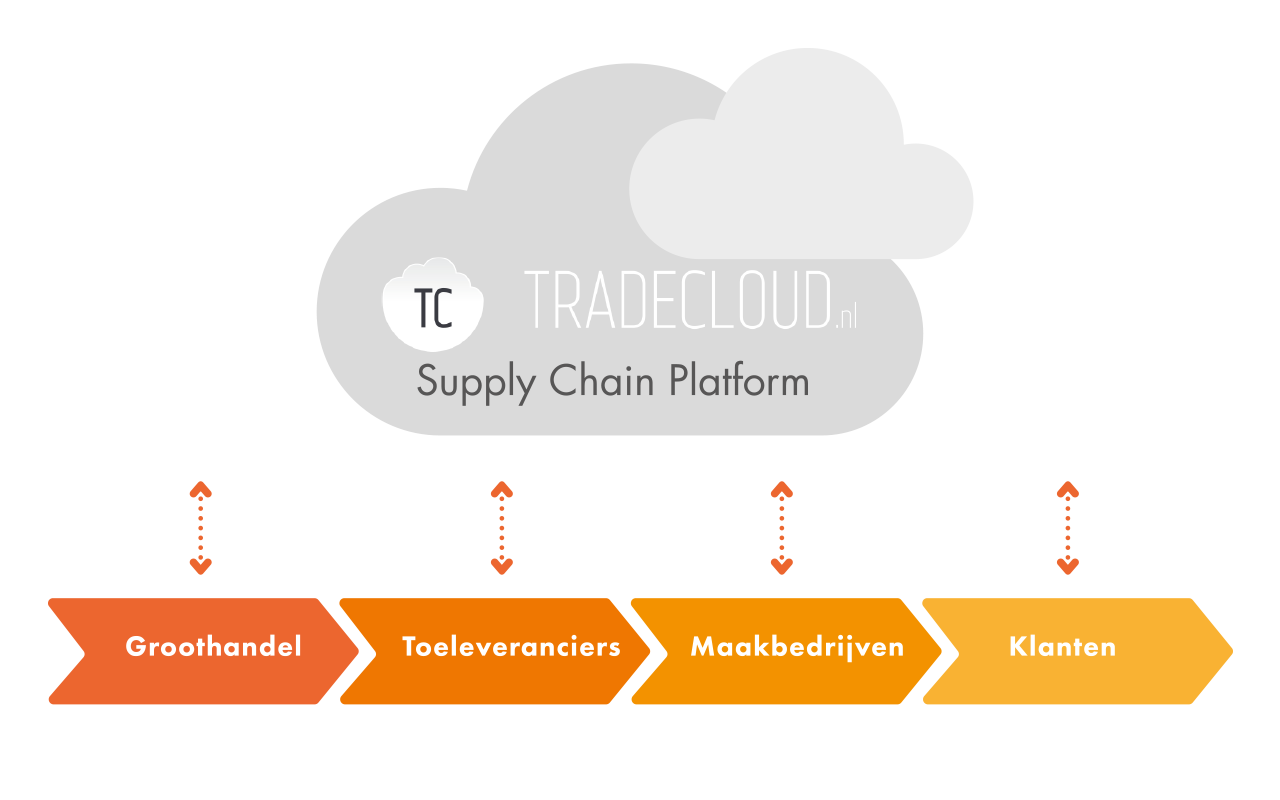 Direct insight into Return on Investment
We will be happy to help you set up your Business Case. Together, we will be able to present a clear picture of the Return on Investment in no time. You'll be surprised to find out how much time and money you can save on searching, collecting and sending the right versions of a drawing. The effect is immediate: lower failure costs due to production based on wrong drawings.