Cadac
NXTdim Configurator 2021
The Cadac NXTdim Configurator allows you to easily create your own product or sales configurator in Autodesk Inventor. Cadac NXTdim Configurator is an add-on, developed by Cadac, that enables faster production at a lower cost, and helps you with specific solutions for increasingly complex problems.

Cadac NXTdim Configurator 2021 provides standardisation and automation within your project. You can easily generate Inventor models by entering options and dimensions on a simple input screen. You can also add extra powerful functions to iLogic within the familiar Inventor environment. In addition to advanced software, you also receive free Cadac Support.

Unfortunately, this product is no longer available
View recent versions of NXTdim Configurator 2021 in our
software overview
or contact our service desk +44 208 282 60 16. Available Monday to Friday 08.30 to 17.00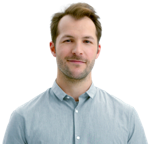 Learn more about the Cadac Wallet
Cadac Wallet: a savings and payment system in one
As a valued Cadac customer, you are rewarded with credit which is saved to your Cadac Wallet every time you purchase software, training, experts and services from Cadac. You can use this credit to help pay for your next purchase. You can also buy credit and use it to make purchases on Cadac's website later.
Your saved and purchased credit is kept in your personal Cadac Wallet under My Cadac
Save credit for a discount
You automatically save credit every time you purchase Autodesk software, Cadac software, experts, services and training courses on Cadac's website. The amount of credit saved to your Cadac Wallet is displayed immediately when you place an order. The amount of credit saved to your Cadac Wallet depends on the size of your order. The more you order, the more you save!
Prepaid credit
You can also buy credit for your Cadac Wallet and use it for future orders: prepaid credit. This is useful if, for example, you have a budget that has been reserved for this purpose or if you want to purchase support in advance. You can purchase credit and check your balance at any time under My Cadac. This credit is valid indefinitely and can be used to purchase all our products.
Pay with your Cadac Wallet
The saved and/or purchased credit in your Cadac Wallet can be used for future orders. Saved credit is valid for one year and is extended by a year each time you save or purchase extra credit in that year. Simply select your Cadac Wallet to redeem credit when paying.
Please note that you cannot use Cadac Wallet saved credit for some orders.