Product description Fusion Lifecycle Pro 2021 - 25 User Pack
Buy an Autodesk Fusion Lifecycle 2021 – 25 User Pack at the lowest price
Buy Autodesk Fusion Lifecycle at the lowest price at Cadac Group. As an Autodesk Platinum Partner, Cadac offers this powerful PLM software at the lowest price and accompanied by the best service. Log in now to discover your personal discount!
Have you received a better offer? Please contact us and we will adjust our price!
An optimal product lifecycle with Fusion Lifecycle Pro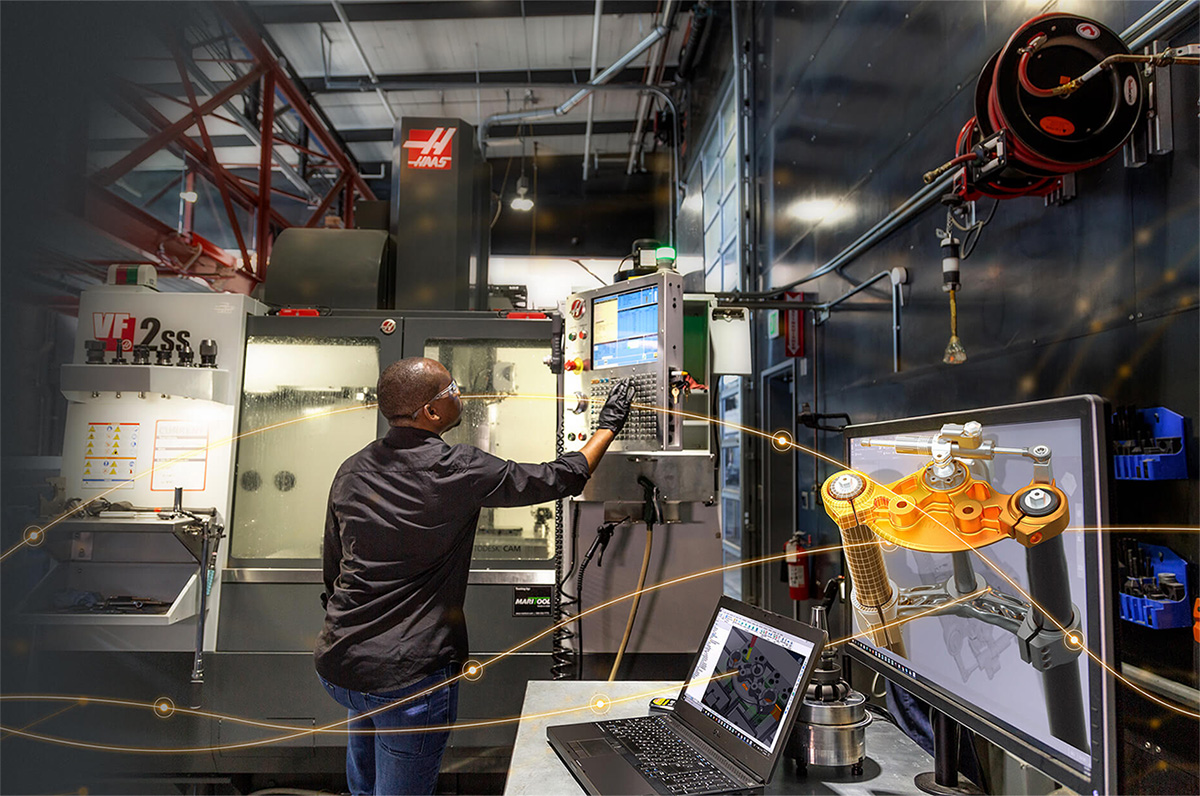 Autodesk Fusion Lifecycle Pro is cloud-based product lifecycle management software. This PLM software allows you to manage your processes, projects and people easily and effectively by automating core tasks and delivering the right information to the right people at the right time. Fusion Lifecycle Pro optimises your product lifecycle, saving a lot of time and costs.
Autodesk Fusion Lifecycle Pro 2021 supports you with new product releases, BOM management, change management, quality management, supplier collaboration and product data management. You will have access to several advanced tools that simplify and improve your product lifecycle management.
This PLM software supports you during every phase of your project - from idea to design and from manufacturing to servicing - with an optimal connection between all phases, departments and stakeholders of your project. When releasing a new product, you can promptly use configurable workflow templates. You will have a handy overview of your progress, tasks, subtasks and more thanks to the project management tool.
Fusion Lifecycle Pro offers you more control over your bills of materials. Prevent errors in your bills of materials thanks to convenient features that make it easy to manage, visualise and share information.
Change management is an important but complex part of product lifecycle management. By leveraging the convenient features of Fusion Lifecycle Pro, your product changes are fully identified, reviewed, approved and implemented.
Moreover, this PLM software offers various possibilities to guarantee the quality of your product. Quality-related problems can be solved swiftly thanks to standard workflows adapted to the processes of your organisation.
You will work with various suppliers throughout the entire lifecycle of your product. Thanks to Fusion Lifecycle Pro, you can optimise collaboration with your entire distributional network, allowing your suppliers to securely participate in the processes indicated by you. Relevant information about your suppliers, such as status and availability, can easily be found in your PLM environment.
In addition, you will enjoy the benefits of efficient product data management with Autodesk Vault, which allows everyone to work with the same product data and avoids errors and repetitions.
Autodesk Fusion Lifecycle Pro is the answer to the complex, hardware-based systems that prevented PLM from performing to its full potential. Being a cloud product, the data is accessible to the right people anytime and anywhere. Furthermore, you will benefit from an easy cloud deployment, ensuring a swift kickoff with your new software.
Fusion Lifecycle Pro vs. Fusion Lifecycle Enterprise
| | | |
| --- | --- | --- |
| | Fusion Lifecycle Pro | Fusion Lifecycle Enterprise |
| Single Sign On | No | Yes |
| Third-party licences | No | Unlimited |
| Fusion Lifecycle integrations | Please contact us for more information | Please contact us for more information |
| Warehouse | 25GB/user | Unlimited |
| Sandbox Development Environment | Available upon purchase | Includes 1 Sandbox |
The suitable Fusion Lifecycle Pro 2021 – 25 User Pack license can be purchased at Cadac Group
At Cadac Group, you can assemble your own Autodesk Fusion Lifecycle Pro 2021 – 25 User Pack licence. You can determine the duration and support form of your Fusion Lifecycle Pro subscription. You can choose between a term of 12 or 36 months. In addition, you will receive free Autodesk Support, but you can also add Cadac Advanced Support to your licence so that you can always contact our consultants with your queries.
Would you like to know more about the features of Autodesk Fusion Lifecycle Pro or do you have any questions about licencing options? We will be happy to help.