Product description TheModus Model Extender
Having data available in one program and being able to use that same data effectively in another program may be a problem you are familiar with. Many software programs do not speak the same language, and we often encounter this problem in the BIM environment. We would like to use the information and data in BIM models in ERP or FM applications. Conversely, we would also like to make availability or maintenance planning visible in a BIM model. Our Model Extender allows us to tackle these data silos, save time and flexibly connect different platforms!
The Cadac-developed TheModus Model Extender allows you to structure a BIM model in such a way that import/export tables can be flexibly configured to communicate with other software worlds. For example, linking to ERP can reduce the calculation time by 30%. That is without even calculating the chance of errors and the manual 'cycling out' of models! An interesting aspect for building managers is having quick access to dimensional information and being able to exchange, for example, maintenance data with the as-built model. The Model Extender can be flexibly configured to use a BIM model as a useful data source! Consider structured classification for planning purposes or adding WBS information to the model.
Transform your inconsistent model into a reliable information source with TheModus Model Extender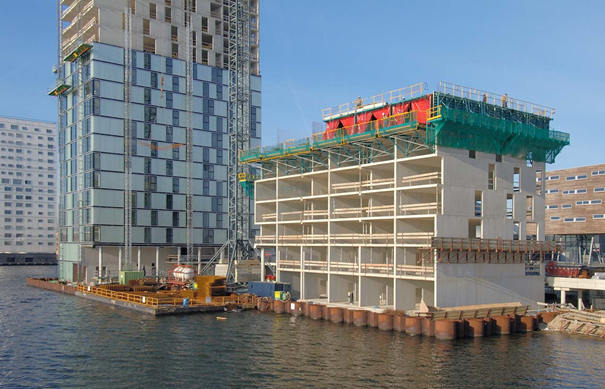 Building Information Modelling has radically transformed the traditional way of working in the construction industry. In fact, the construction industry already works a lot more efficiently, faster and with fewer failure costs thanks to this digitisation. Model Extender gives us yet another Digital Enabler: we save time and prevent errors by reducing manual, error-prone operations. This gives us the ability to structure a BIM model in such a way that it becomes a valid data source, even for foreign models created outside the organisation. With Model Extender, you can turn even the most inconsistent BIM models into valuable and reliable information sources that are then perfectly usable for your supply chain partners. This is of enormous added value to clients and construction partners. You can make well-considered decisions by keeping track of your data in a structured way.
Do you often work with certain standards, such as NLSfb, DRS or RVB? TheModus Model Extender runs through your entire model at the push of a button and automatically fills in the correct information where possible according to the desired standard.
Your TheModus Model Extender with free Cadac Support
At Cadac Group, you configure your own subscription. With TheModus Model Extender, you will receive free Cadac Support. This means you can expect professional advice from our experts; they are always available to answer your questions.
Would you like installation help? Cadac developed a tool that virtually automates your installation.
If you have any questions about TheModus Model Extender or the licensing options, please do not hesitate to contact us!