Architecture, Engineering and Construction
Enabling digital in the fields of Architecture, Engineering, and Construction
We offer solutions for every component in the design, construction, and operation phase.
As an architect, installer, construction worker, contractor, or manufacturer you want as much information as possible about your models. With our solutions, you can turn your designs into a rich source of information for all parties. BIM plays a crucial role in this. By managing and sharing the BIM information, our solutions help you reduce the construction time remarkably and failure costs even more.
Our data management and engineering collaboration solutions help you to manage and share the digital design information, thereby helping you to both minimize failure costs and get more out of your digital design.
Important trends & developments in the construction industry
With our solutions, you can turn your designs into a rich source of information for all parties.
Cadac Group believes in virtual construction.
You create intelligent designs so your suppliers and clients can get straight to work. The digital design of tomorrow shows how your design will work and generates clear and practical information that is useful for all partners in the supply chain. Virtual construction and adding intelligent information in the design phase ensures that everything fits together seamlessly, reducing failure costs and accelerating the construction using smart components.
Thanks to BIM (Building Information Modelling), digital designs have become the ideal source of information in the design, construction, and operation phase. All parties can access the latest designs, anywhere and anytime. Our data management and engineering collaboration solutions help you to manage and share the digital design information, thereby helping you to both minimize failure costs and get more out of your digital design.
Tailored solutions for all partners in the construction chain.
All data that is included in digital models during the design, construction, management and maintenance phases must be available to all the construction partners involved. This allows us to work (together) optimally.
With the right software, you as an architect will be perfectly aligned with any BIM project and can easily collaborate with every partner in the construction chain.
Become an indispensable link in the BIM process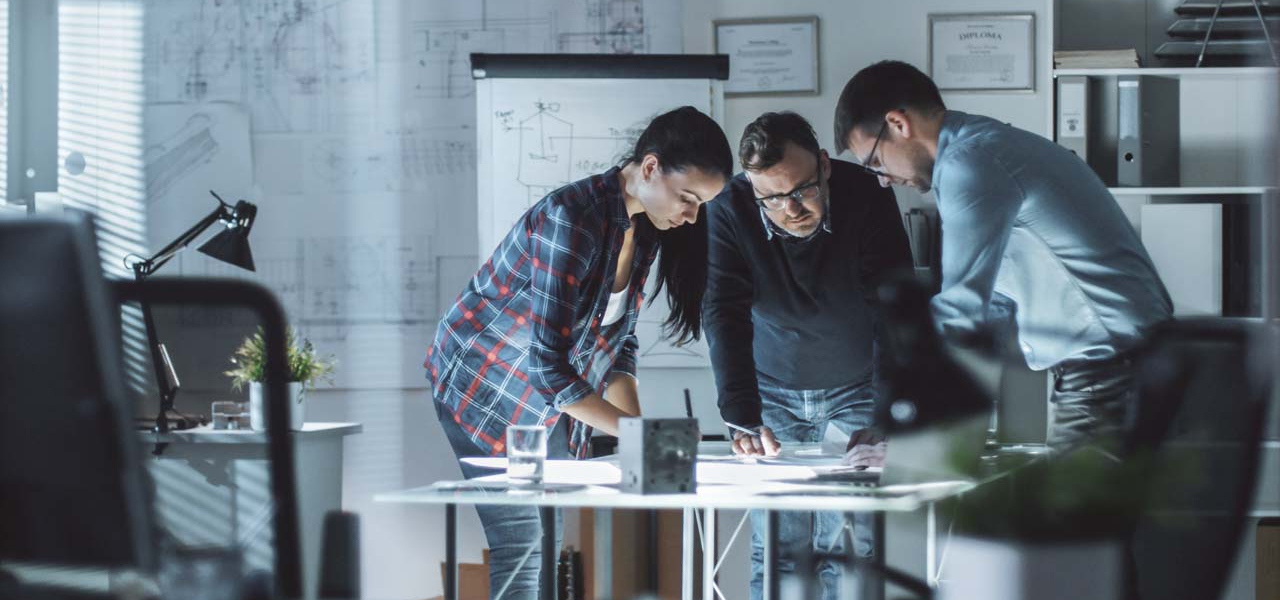 As an architect, you will surely want to be a part of the BIM process but still be able to leave your own footprint on a design. Are you an architect who isn't a part of the BIM process? In that case you will often be forced to modify your design at a later stage, which is pitiful as later adjustments are often at the expense of your creativity.
At Cadac, we offer solutions for architects to collaborate efficiently with other parties in the BIM process. You can, for instance, encourage cooperation with a contractor thanks to Autodesk Revit. Unlike other design software for architects, Revit is suitable for BIM.
Autodesk BIM 360 Coordinate will also strengthen your position as a BIM partner. Autodesk BIM 360 Coordinate is a collaborative platform where multidisciplinary drawings become visible in a single model. This allows not only you, but also your partners to build on shared data. As a result, fewer adjustments will have to be made to the initial design.
Cadac Group is working on the digitalisation of the construction industry on a daily basis and enables every partner in the supply chain to benefit from the advantages of BIM. We not only offer specific software for architects, but also provide training courses such as a Basic Revit Architecture training.
Would you like to find out more about our BIM solutions for architects?
Thanks to the intensive involvement of construction consultants during the entire construction process, it is important that these parties work optimally in BIM.
Construction consultancy firms help clients in the construction process from start to finish.
The construction sector and the government have made agreements across the sector regarding the exchange, ownership and organisation of data and information during the construction process. It is, therefore, crucial that construction consultants are fully up to date on all developments concerning BIM. These days, working with BIM is also a requirement for new assignments.
The Cadac solutions aimed at construction consultancy firms ensure that you are always up to date on the latest developments. We can also help you to optimally implement BIM in your organisation.
These companies preceded you
View a selection of our projects with companies in your field.
WSM Engineering
Thanks to the 3D structural model in Revit, we can consult with all parties and quickly identify the source of any problems.
Read more
Visietech
These days, 3D is necessary. Buildings are becoming more complex and it is increasingly important to quickly obtain insight on the designs.
Read more
As a building contractor, you will need a representative overview of all your costs at the earliest convenience. An accurate and rapid transfer of information between other parties is very important in this respect.
Reduce errors and speed up the construction process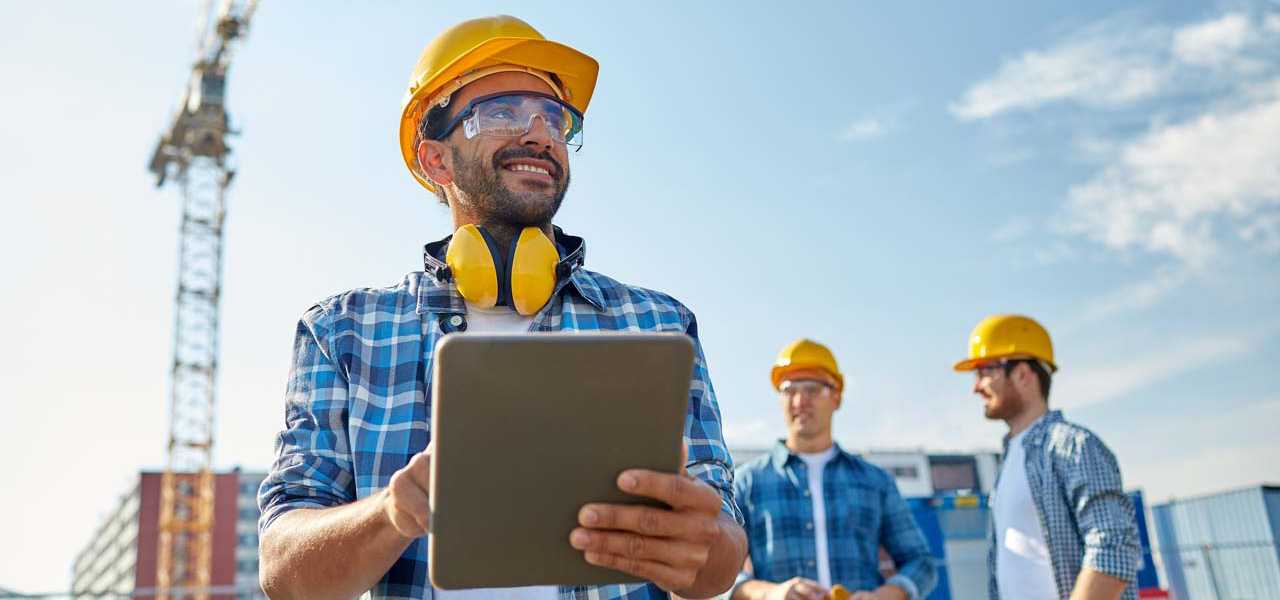 Contractors and construction companies work closely together with other partners throughout the construction process. Cadac helps contractors and construction companies to optimally integrate BIM and digitalisation into their processes, resulting in a flawless and faster construction.
Cadac's BIM solutions provide you with the integrated, centralised management of data. With Autodesk Revit as a foundation, you will have a digital twin of your construction project at your disposal. You can supplement this with the functionalities of the BIM 360 platform and you will be able to avoid errors and estimate costs optimally.
The BIM 360 platform consists of several components. BIM 360 Docs creates a foundation for document management. It ensures that everyone starts working with the correct version, makes the proper adjustments and works in accordance with the ISO 19650 standards. BIM 360 Coordinate displays a multidisciplinary model, whereas BIM 360 Design helps you avoid possible clashes. BIM 360 Build helps you bring BIM to the construction site, BIM 360 Plan ensures a flawless planning and BIM 360 Cost Management improves cost management. BIM 360 software helps you prevent errors in every phase of your project.
But as a contractor, you not only benefit from flawless construction, but also from faster construction. As a digital enabler, we not only support companies with digitalisation on a daily basis, but also develop innovative solutions for modular construction ourselves. For example, we developed TheModus Library, a structural and architectural library for Autodesk Revit.
Would you like to know more about how we can help you with BIM? Discover our software, trainings, services and experts or request more information from one of our BIM Consultants.
By making your final product suitable for BIM, you will increase your sales prospects.
For manufacturers and suppliers, it is important to stay connected to BIM
BIM is the benchmark for the construction industry. As a manufacturer or supplier in the construction industry, you are bound to adapt to this. This is because your products and 3D models are essential in BIM projects. In the case of suppliers, customers require the right information about their product in order to later on participate in their customer's BIM process. However, digital technologies in the construction and manufacturing industries operate in completely differently ways. Manufacturers and suppliers in the construction industry will have to face the greatest challenges of both worlds.
But how can you efficiently connect to your customer's BIM process and increase your own sales prospects? As a digital enabler in both manufacturing and construction, Cadac has developed efficient solutions for manufacturers and suppliers in the construction industry to bridge the gap between CAD products and BIM building blocks.
As a manufacturer and supplier, you like no other know how your product performs in the real world. By sharing this information in the virtual world, in accordance with standards that contribute to better quality and interchangeability, you can reduce the risk of failure costs for your customer. In collaboration with software suppliers, Cadac Group established the Uniform Object Library, a platform where manufacturers can offer product data to the market in a structured, uniform and software-independent way. Your potential customer will have access to the right information and can easily add the product to their BIM model, so your product will appear directly in their bill of material.
What steps should you take to communicate your information in the best possible way in order to allow a builder in BIM or a BIM chain partner to proceed? Ask an expert specialised in connecting the manufacturing industry to the construction industry.
During the design phase, the BIM way of working is becoming ever more essential
The installation sector is now inconceivable without BIM.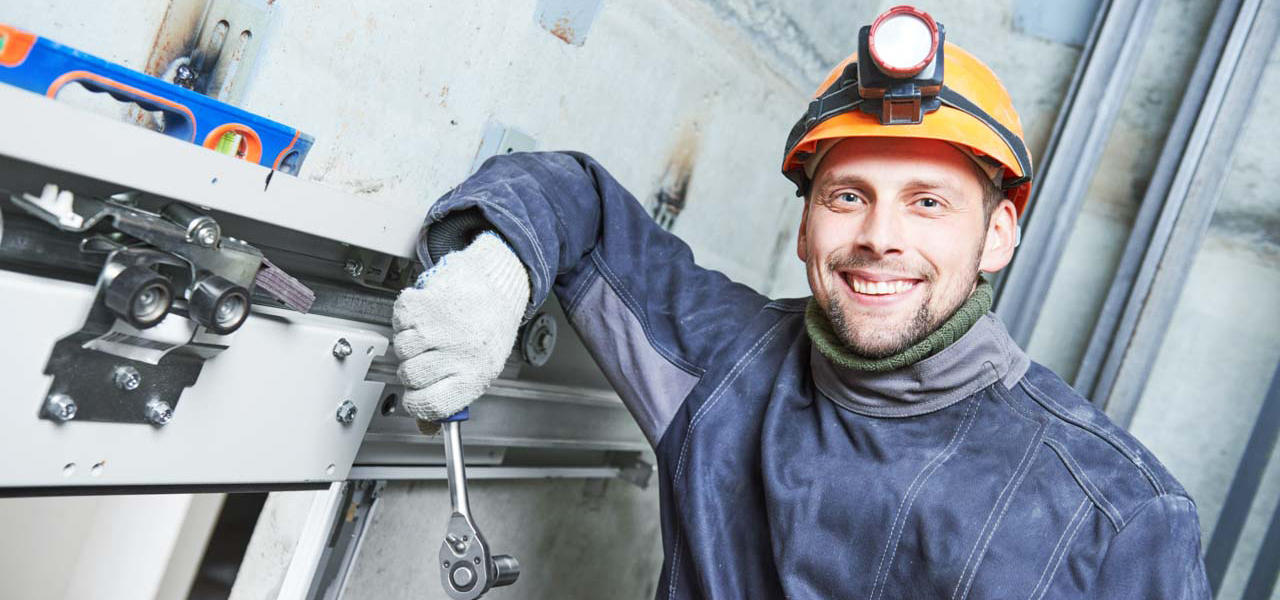 That's why it is now also important to expand the BIM working method from the design phase to the production and realisation phases.

However, at the moment, the BIM workflow often stagnates in the transition between these phases. AutoCAD or Revit models are still being modified from generic 2D or 3D models to detailed manufactured components in 3D. These modifications cost time and resources and can lead to a loss of information.

You as installer possibly benefit the most from the information in the BIM model. This is shown by, for example, the increasing use of BIM content amongst installers. And you do not want to fall behind, do you?
These companies preceded you
View a selection of our projects with companies in your field.
Wilo
Wilo is one of the largest developers and producers of water pump systems in the world. The company has major ambitions, wants to digitise extensively and has therefore contracted the Cadac Group.
Read more
The implementation of BIM is gaining more and more ground in all stages of the construction chain.
BIM offers a wealth of practical information to save costs even in the operational phase.
The models that are drawn up during the design phase also contain ever more information. Using this information for the long life of an asset is therefore a logical next step.
By adding a myriad of information and data to the model at an early stage, not only will construction be faster and accompanied by lower failure costs, the data will also be extremely suitable for use in the management and maintenance phases.
What can building information mean for a long-term management and maintenance plan? The answer is self-evident. After all, a building's duration of use is often 15 times longer than the period of development. As a facility manager, you can use the BIM data for more efficient maintenance, planning and space usage.
Interesting downloads for the construction industry
Cadac provides a large number of whitepapers, eBooks and downloads on diverse subjects. View them here.