Product description Revit LT 2022
Autodesk Revit LT 2022: advantageous deal at Cadac
Buy your Revit LT 2022 license at Cadac Group! As an Autodesk Platinum Partner we offer you the lowest price and the best service.
Don't spend your money on high subscription costs. Shop your Revit LT 2022 license at Cadac Group. Log in on My Cadac and discover your personal discount.
Revit LT 2022: simplified BIM software to design and manage data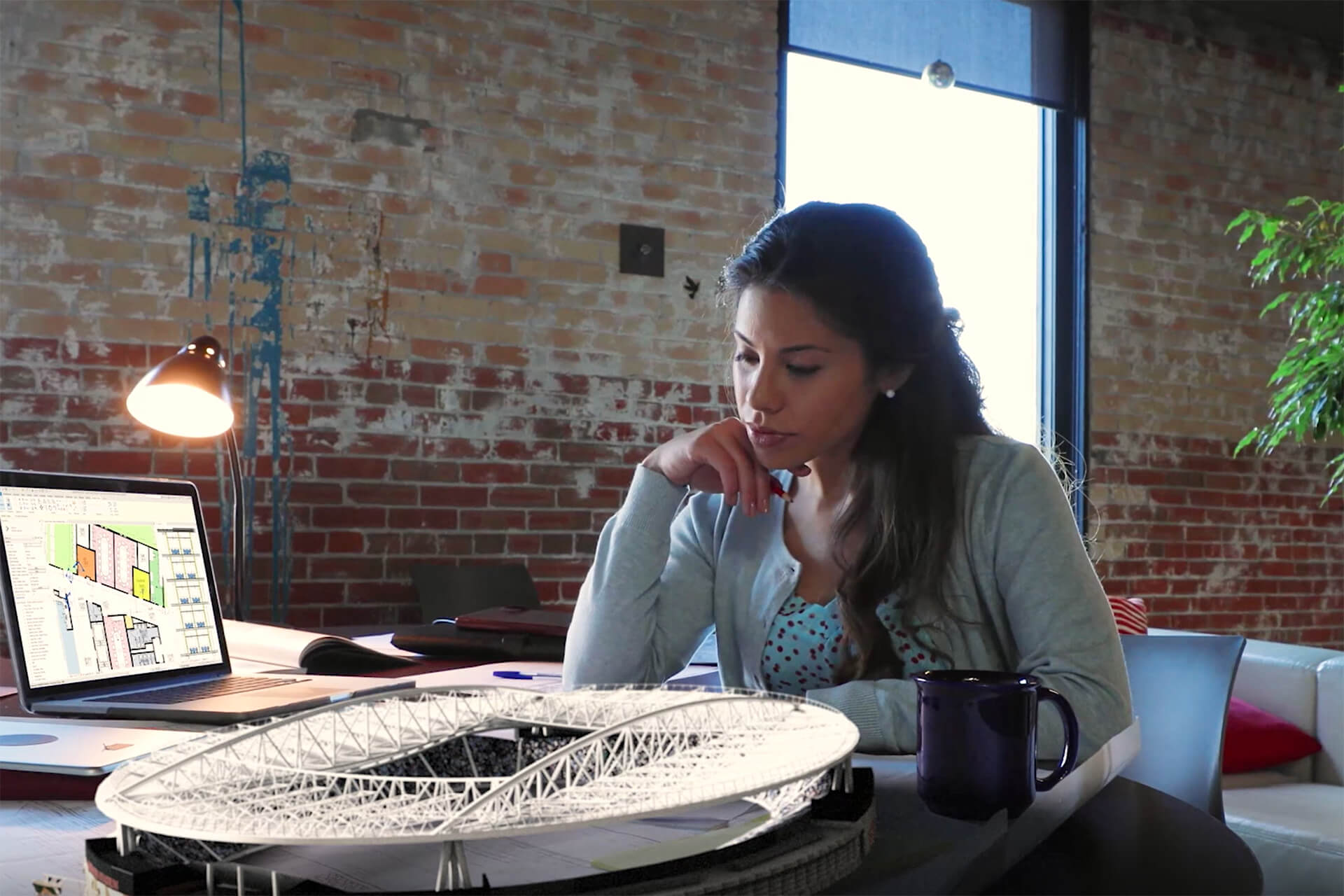 Revit LT 2022 is the simplified version of Revit 2022. It contains the basic features of Revit 2022 and is less expensive. Revit LT 2022 is the low-cost alternative if you don't need the wide range of tools that Autodesk Revit 2022 offers.
This software will help you facilitate your design and construction process. The purpose of this software is to make sure you can easily design and manage data no matter if you are an architect, designer, engineer or other construction professional.
Firstly, Revit LT 2022 makes sure you can generate 3D designs. The 3D visualisation tool gives you the opportunity to create a clear image for your employees, partners and clients.
Secondly, Revit LT 2022 ends time loss. When you make a change in one design, other connected designs are automatically updated.
Another interesting possibility of this product is the ability to automatically generate schemes of components, providing you with a clear view on costs and quantities. Furthermore, it is easy to collaborate with other team members.
Are you an architect or a designer? Autodesk Revit LT includes a tool especially for you. Optimise your visualisations with ready-to-use content like furniture, cubicles and windows.
Revit LT 2022 not only helps you design your projects, but also document them. Thanks to Revit LT 2021, you receive an overview of materials you need per component.
What's new in Revit LT 2022?
Improved interoperability: the connection between Revit and software such as Rhino and FormIt Pro has been greatly improved.
Built-in PDF Export: use PDF Export to export views and sheets of your model from Revit, and apply custom naming rules when batch exporting your PDF files.
Tapered walls: benefit from greater control when modelling and adjusting wall profiles that are sloped or tapered.
The Revit LT 2022 license you need
Autodesk Revit LT 2022 improves your design and construction process. Moreover, with Revit LT 2022 it is easy to collect data. Buy your license at Cadac Group. Compose your license yourself according to your wishes. You can choose the duration of your license and the type of support you require, Autodesk Support is included at no extra charge.
Buy Autodesk Revit LT 2022 now through Cadac Group. If you have any further questions, do not hesitate to contact us via the contact form.